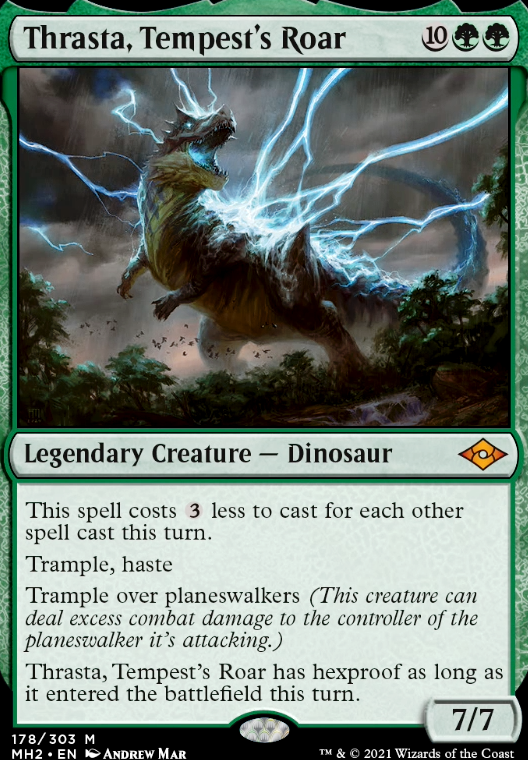 Thrasta, Tempest's Roar
Legendary Creature — Dinosaur
This spell costs less to cast for each other spell cast this turn.
Trample, haste
Trample over planeswalkers (This creature can deal excess combat damage to the controller of the planeswalker it's attacking if lethal combat damage would be dealt to the defending planeswalker.)
This has hexproof as long as it entered the battlefield this turn.
Thrasta, Tempest's Roar Discussion