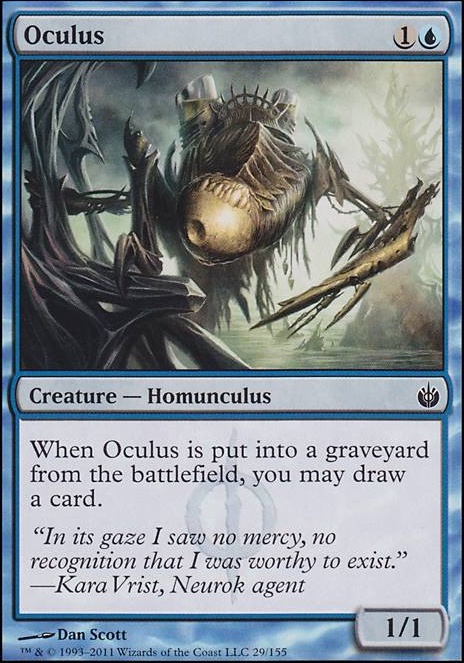 Legality
4 years ago
I noticed some weak non-Ninja cards in your deck, like Oculus and the Samurai. Are they there for flavor reasons?
Also just completed an Eldrazi Ninja Vela deck, so if that sounds interesting do check it out.
6 years ago
Putting Grimgrin in your Maybeboard makes playtesting on this site difficult, because you can't access it during the game.
Also, there are only about 7 cards in your deck that actually interact with your opponent before turn 6. Of those, 2 of them are tappers that don't start until turn 4, and only 1 actually kills a creature larger than a 1/1. For a deck that's as slow as yours, that's not really a good idea.
Runed Servitor is an awful card. If you want to play creatures that draw you cards when they die, try Oculus, Surveilling Sprite, or Palace Familiar.