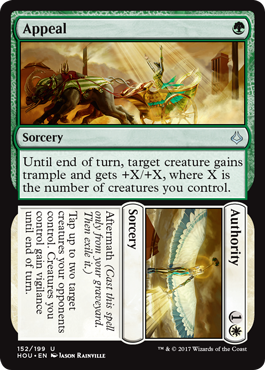 Legality
Appeal / Authority
Sorcery
Appeal:
Until end of turn, target creature gains trample and get +X/+X, where X is the number of creatures you control
---
Authority:
Aftermath (Cast this spell only from your graveyard. Then exile it.)
Tap up to two target creatures your opponents control. Creatures you control gains vigilance until end of turn.