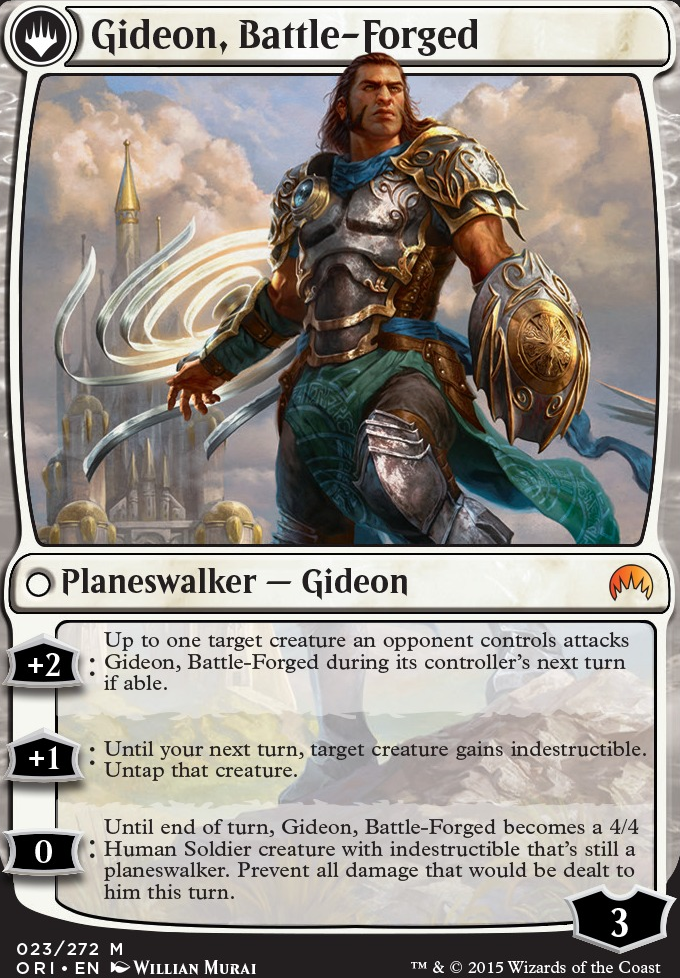 Front:
Kytheon, Hero of Akros
Flip
Legality
Gideon, Battle-Forged
Planeswalker — Gideon
+2: Up to one target creature an opponent controls attacks Gideon, Battle-Forged during its controller's next turn if able.
+1: Until your next turn, target creature gains indestructible. Untap that creature. (Damage and effects that say "destroy" don't destroy it.)
0: Until end of turn, Gideon, Battle-Forged becomes a 4/4 Human Soldier creature with indestructible that's still a planeswalker. Prevent all damage that would be dealt to it, this turn.