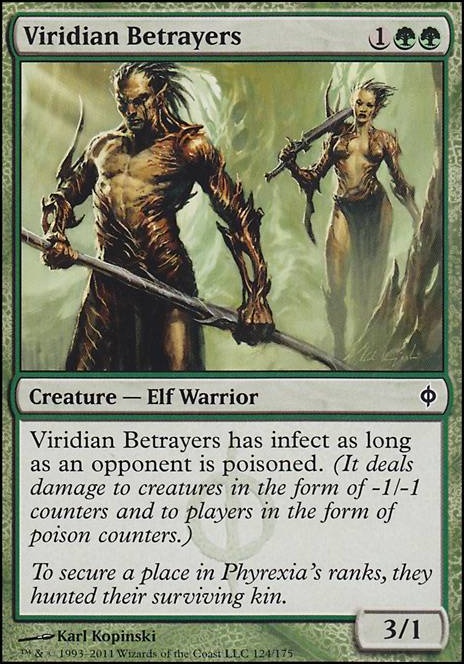 Viridian Betrayers
Creature — Elf Warrior
Viridian Betrayers has infect as long as an opponent is poisoned.
Latest Decks as Commander
Viridian Betrayers Discussion
3 years ago
So, the first thing to do is make sure there are enough lands in the deck. A four color deck with multiple mana sinks is going to need 38 lands. If the mana curve is lowered by these edits, then a case could be made for 37, but for now it's best to aim for 38.
This means 7 cards have to be cut. These cards should not come from necessary categories, since some of those actually need more.
These 7 cuts will bring you to 38 land slots.