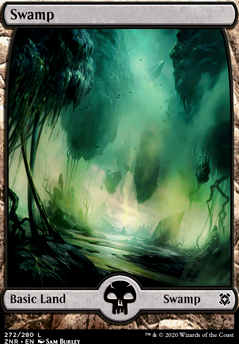 Swamp
Basic Land — Swamp
: Gain .
Browse Alters
View at Gatherer
Trade
Have (1)

A

z

d

r

a

n

a

x

Want (12)
Brianne , Streyken , Klaesje , hardwoodteak , Corpse_Casanova , dustybrush , deathdealer1225 , mannequin13 , Toptube , boricua63l , Aurit , TheRiddler
Legality
| | |
| --- | --- |
| Format | Legality |
| Canadian Highlander | Legal |
| Brawl | Legal |
| Historic | Legal |
| Vintage | Legal |
| Legacy | Legal |
| Duel Commander | Legal |
| Quest Magic RPG | Legal |
| Pauper EDH | Legal |
| Limited | Legal |
| Arena | Legal |
| Highlander | Legal |
| Commander / EDH | Legal |
| Tiny Leaders | Legal |
| Block Constructed | Legal |
| Oathbreaker | Legal |
| Oldschool 93/94 | Legal |
| Casual | Legal |
| Pioneer | Legal |
| Leviathan | Legal |
| Unformat | Legal |
| Quest Magic | Legal |
| Modern | Legal |
| Pauper | Legal |
| Standard | Legal |
| Pre-release | Legal |
| 1v1 Commander | Legal |
Latest Decks as Commander
Swamp Discussion
1 week ago
In practice there is no real difference between Ethereal Haze, Holy Day, and Darkness. Technically speaking Ethereal Haze does a little more in it's ability to turn off proactive activations of abilities some creatures have, i.e. Walking Ballista and others, but this isn't really something that ever comes up.
As for the mana argument, on average you are more likely to have access to white mana earlier and quicker (most players have the one Swamp be a second Plains to better illustrate this) but even then the difference isn't that profound and really my decision has come down to art in this case, I was more inclined to Ethereal Haze right now as I have played the others.
I will say though that sometimes having it be a white card is advantageous. Just by virtue of Ad Nauseam costing means that our combo is more intensive in that respect. Perhaps there could be a scenario where we have to fog and win that turn (I can't brainstorm what that would look like, perhaps our opponent is gaining a lot of life and we have no Thassa's Oracle left in the deck, ergo, we have to win with Lightning Storm in response to them gaining the life; more likely perhaps our opponent has Heliod, Sun-Crowned + Walking Ballista or Vizier of Remedies + Murderous Redcap + sac outlet about to be online, in this case we would have to win that turn in response anyway but Ethereal Haze shuts off some trickery I suppose), in this very specific circumstance we would want the fog that doesn't use the more intensive color necessary for our combo. Again though this is a wild hypothetical and very unlikely, really this is a matter of mana and art.
Vale,
Oloro
2 weeks ago
My reccomendation is to look into a different removal spell for Snuff Out's spot.
You have only 3 Swamps and 2 Ash Barrens, so most of the time it's going to cost four mana. When it works it's great, but without enough Swamps and not hitting black creatures to boot, I don't think it earns it's spot. Maybe even a Chainer's Edict for decks like boggles?
3 weeks ago
You don't need it for color fixing and you only have one landfall ability, which never needs to trigger more than once per turn. There is no upside to Fabled Passage in this deck. It is liable to slow you down by fetching a tapped land in the early game. A basic Swamp is a better fit for this deck.
3 weeks ago
Assuming you still would like help, here are my thoughts just going off what you already have (so your mainboard and sideboard).
First of all your land situation needs to be sorted out. You have an insanely high average cmc (4.74) so you're going to be looking at about 40 lands without the very pricy ramp cards. 30 lands is in the range that decks with an average of about 2cmc or lower run. Here's a quickly made list of your lands that I'd use:
You almost always want to prioritise lands that can come in untapped over ones that always enter tapped. This is because auto-tapped lands basically set you back a turn, so it's often better to just run a basic over something like Sheltered Thicket. The exception here goes to the Triomes because they offer three colours and more importantly can be picked up by your fetchlands.
As for the rest of your cards, here's what I recommend cutting:
And add in their places, assuming you're running 40 lands:
Hopefully that helps, and let me know if you have any questions! These are just suggestions after a brief runthrough of course, so feel free to take them or leave them!
1 month ago
Changes, 20Sep2020:
-1 Swamp, +1 Urborg, Tomb of Yawgmoth. Urborg has some nice utility, something of a mana fixing effect, and outside the presence of a Blood Moon, I don't see a ton of drawback in slotting it in, besides one fewer basic to fetch with lands that only get basics. I can live with that, since...
-1 Seer's Sundial, +1 Dread Presence. With now two routes to make every land drop a swamp, this guy makes a ton of sense. The sundial is gonna cost at least 6 mana before it starts to pay off and adds pretty much nothing when it first enters play. I see Dread Presence offering much more drawing power at a greatly reduced cost, along with other utility from its other effect, and I can grab him with creature searching/recurring tools.
-1 In Garruk's Wake, +1 Doubling Season. Let me say this: I love just about everything about IGW. I love the brutality of its effect. I love the name, the art, the flavor, and the MtG lore from whence it came. I don't particularly love the heavy cost, but considering the effect it can have on a game - especially a multiplayer game - it's not really unfair. However, at the time I'm making this change, there are a total of 18 cards that would benefit from Doubling Season, and it should have a profound effect on every game it enters. I foresee IGW spending a lot of time in my hand, either waiting for enough mana to pay for it, or waiting for a time when it feels worth it to spend that mana. Doubling Season is a fun card and I love the potential for exponential growth (one land drop can turn into 4 dragons with Nesting Dragon, plus the havoc it will create once I can get my hands on an Ancient Greenwarden).
Load more