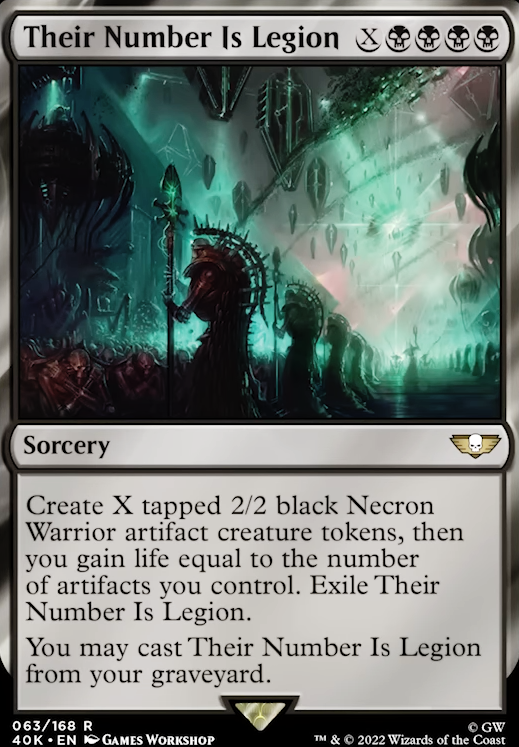 Tokens
Legality
6 months ago
Hey, really nice version for less than $100. You have strong deck building skills on a low budget.
Research Thief is good, but consider the other cards that let you draw each time a creature you control does combat damage to a player, each creature, Reconnaissance Mission and Bident of Thassa? Bident is in the Urza BRO Commander precon. If attacking with huge Constructs is the strategy then in my opinion these are the best budget 4 drops to play with Urza. Their Number is Legion is too difficult to cast here needing four black and Brilliant Restoration is same needing four white.
Making Urza an artifact so that he gets the benefits is helpful. Consider more of this effect, Liquimetal Torque? It's a 2 drop mana rock before you want it for Urza and it's in the Urza BRO Commander precon. Metalwork Colossus only works with noncreature artifacts and you don't have enough of them here to consistently reduce it's cost much. You also don't need it, it's just a high mana cost beater and you'll have plenty of better mana efficient beaters, Constructs.
Good luck with your deck.
7 months ago
Hello friend! I have some suggestions! I had way too much time today, so here you go.