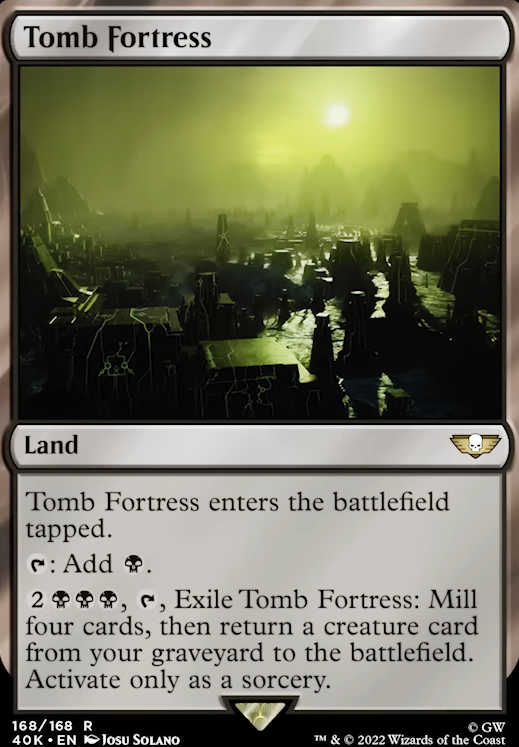 Legality
Tomb Fortress
Land
Tomb Fortress enters the battlefield tapped.
: Add .
, , Exile Tomb Fortress: Mill four cards, then return a creature card from your graveyard to the battlefield. Activate this ability only as a sorcery. (To mill a card, put the top card of your library into your graveyard.)
5 months ago
Thoughts on Tomb Fortress in the new Warhammer 40k Set?