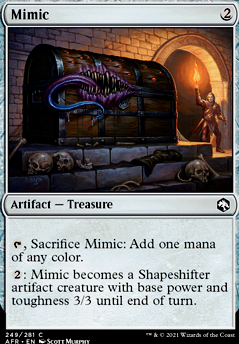 Legality
1 year ago
Hello friend! I have some suggestions! I had way too much time today, so here you go.
2 years ago
Flavor of this combo is...delicious.
I think you could build on this by making token copies of Parcel Myr , Mimic , Golden Egg , or Gingerbrute . It might not be right for your deck, maybe somewhere else.