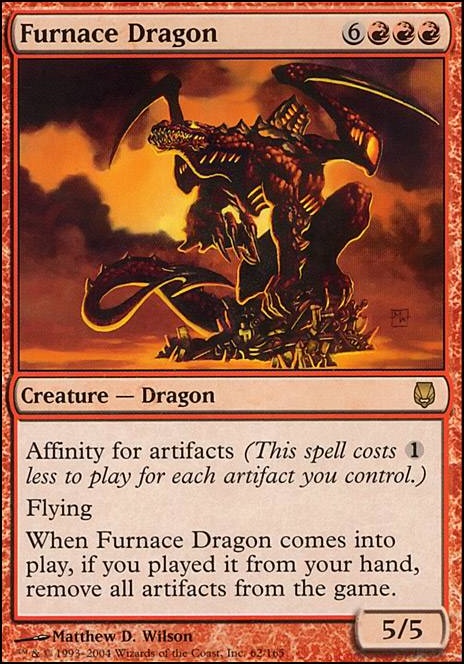 Legality
11 months ago
Hello friend! I have some suggestions! I had way too much time today, so here you go.
2 years ago
My Suggestions...
Also you could try and grab Negan, The Cold-Blooded ... but that's up to you.
SO then the other thing. What do you do if someone throws Null Rod or similar?
5 years ago
Hmmm... Daretti's Dragons. When I first saw this name, I didn't think the deck would work very well, considering that most dragons do not work with artifacts. However, this actually seems like a pretty strong deck, with the artifacts doing all the cool stuff and the dragons coming in late game for lots of damage. Now, I don't particularly like to play artifacts. I'm sure that many people do, but I just prefer creatures and spells. However, I have experience with dragons, and should be able to give you some good suggestions for that bit of the deck. I would guess that you probably want dragons that interact with artifacts, so here's what I have for you:
Dragons that do artifact stuff: Covetous Dragon
Other cool dragons you could use:
And some more artifact dragons:
Now, you might use a or a f these, or you might use none of them. I am just giving ideas that you COULD use. So try them out if you want, keep experimenting. Hope this helps! Good luck!
Load more