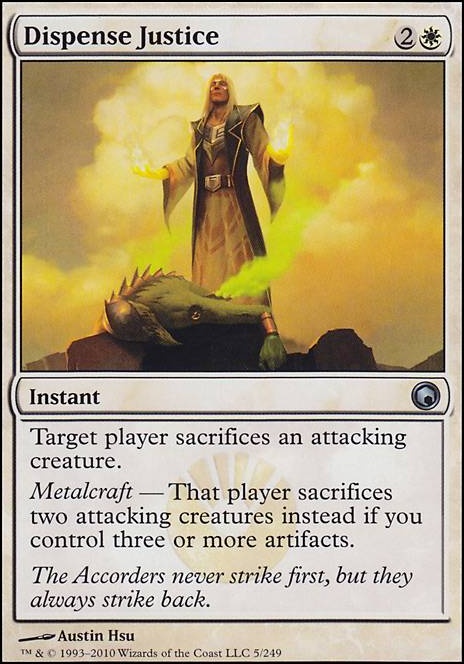 Legality
1 year ago
Hello friend! I have some suggestions! I had way too much time today, so here you go.
7 years ago
Angelic Purge and Descend upon the Sinful are good, but I believe they might hurt you harder than your opponent most of the time, because you will probably have the more expensive creatures.
Also, the chances to ever get metalcraft with this deck are very very slim, so Dispense Justice and Jor Kadeen, the Prevailer do not seem worth it to me.
As I said, try to get the important stuff at least 4 times. I also feel that your mana curve is quite high, making this deck probably pretty slow, because most of the costly stuff are creatures and the cheap spells need creatures to be usefull. To answer your last question, I need to know where you are from
Load more