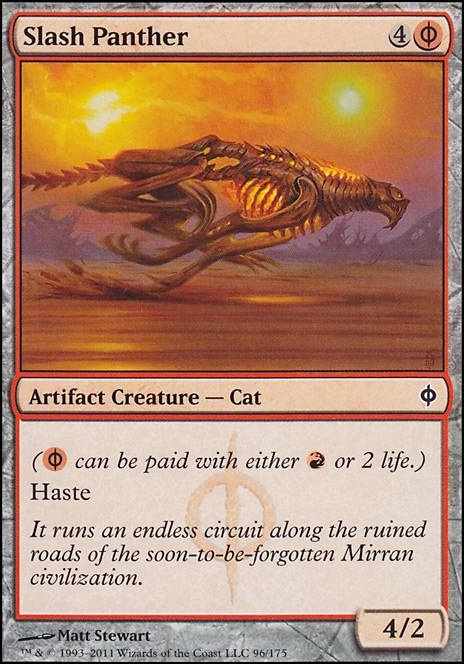 Legality
5 years ago
The thing is vehicles are basically hexproof as long as they're not attacking. They're incredibly hard to interact with, especially if their controller just holds extra creatures and doesn't over-extend.
I could see a deck like B/W Tokens playing Smuggler's Copter. And I'm pretty sure Slash Panther will never see play again because of Fleetwheel Cruiser.
Hopefully, will see some more Modern-playable vehicles in the next set. Anything with CMC less than 4 with more than 3 toughness will probably be a good candidate.
5 years ago
HairyManBack don't count vehicles as unplayable in constructed just yet, I am sure there are Mishra's Workshop players in Vintage who are eyeballing Flatwheel Cruiser to replace their Reality Smasher or Slash Panthers. It frees up their mana base for 4 extra lands that arent an eldrazi land, and it adds back to their artifact count. This potentially could bring back Tezz Shops, which I would love to see in the Vintage game again.