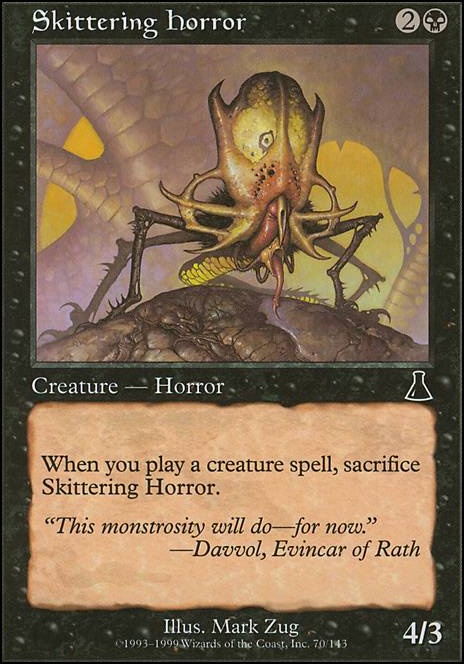 Legality
4 years ago
Thank you for the suggestions, Sjorpha!
Skittering Horror was the inspiration for this deck so even if it's a weird, situational card it stays. Sivitri Scarzam can be ditched for full sets of infect creatures once I get them.
Good call on Mind Harness and Steal Artifact.
I have all the cards listed in Common. Ones that appear to be not pauper legal are from older sets where their rarity is common.
4 years ago
So, not sure how competitive you're trying to be here, but some of these cards are just not good. For example Skittering Horror and Sivitri Scarzam, it's much better to simply play full playsets of the infect creatures.
I think with infect you should play some buff spells such as Unstable Mutation and some evasion spells such as Artful Dodge
Mind Harness and Steal Artifact should be in the sideboard since they are dead against many decks.
Also the deck seems to not be pauper legal, so if you're looking to play in pauper events or pauper queue online you'll need to fix that. Otherwise probably change the format to "casual".