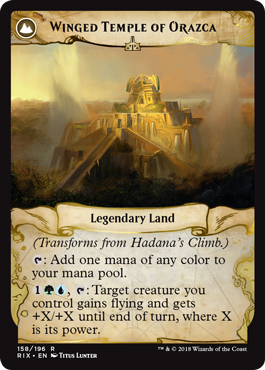 Front:
Hadana's Climb
Flip
Legality
Not legal in any format
Winged Temple of Orazca
Legendary Land
(Transforms from Hadana's Climb.)
: Add one mana of any color to your mana pool.
, : Target creature you control gets flying and gets +X/+X until end of turn, where X is its power.
Winged Temple of Orazca Discussion