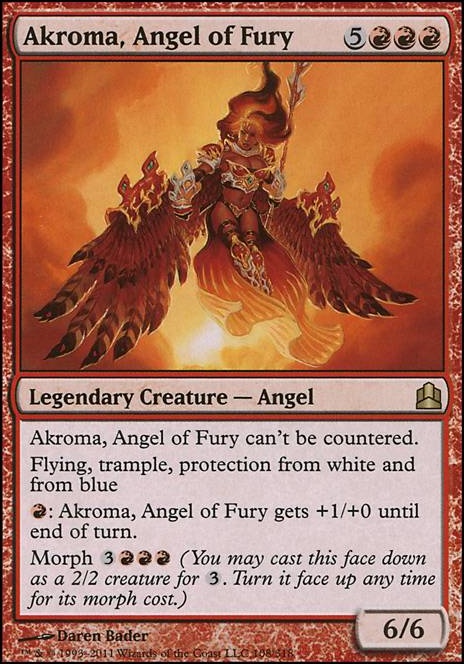 Start Commander Deck
Tokens
Legality
Akroma, Angel of Fury
Legendary Creature — Angel
Akroma, Angel of Fury can't be countered.
Flying, trample, protection from white and from blue ((Remember the acronym debt.) This creature can't be damaged, enchanted, equipped, blocked or targeted by anything white or blue. Anything white or blue attached to this creature immediately falls off.)
: Akroma, Angel of Fury gets +1/+0 until end of turn.
Morph (You may cast this card face down as a 2/2 creature for . Turn it face up at any time for its morph cost.)