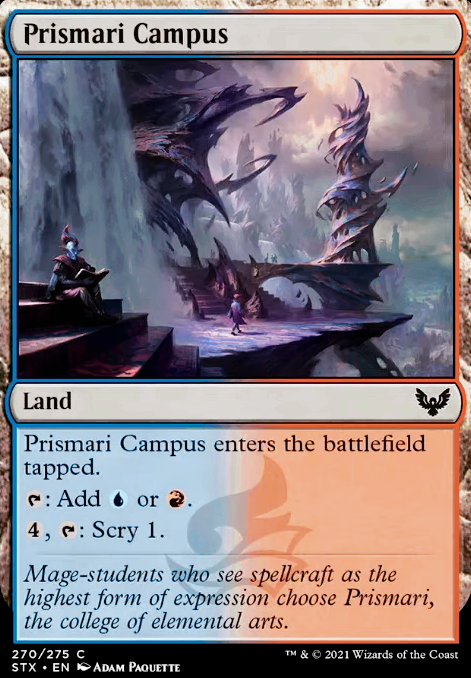 Prismari Campus
Land
This enters the battlefield tapped.
: Gain or .
, : Scry 1.
Latest Decks as Commander
Prismari Campus Discussion
1 month ago
Looking over the deck and playtesting it a few times I have what I consider a pretty exhaustive maybe list with some cards being worth considering and discussing and a few being real treasures! Here is the full list and if I did it right hopefully all the cards are links.