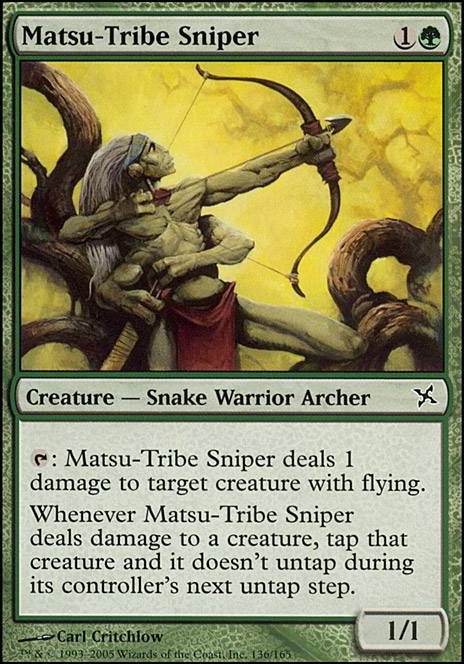 Legality
1 year ago
I like how the guy above this comment just casually strolls in and tells you to put in a bunch of moxen...
That said, warriors is one of my favorite tribes and I've made a ton of decks with them! Plus Najeela is such a badass commander! These are my suggestions that you haven't included and could serve as some better synergy with your deck than your non-warriors:
God-Eternal Oketra make huge 4/4 zombie warrior tokens on every warrior cast.
Oketra the True make warrior tokens and acts as a big beater itself.
Oketra's Monument tons and tons of warrior tokens.
Rush of Battle warrior themed overrun that gains you tons of life.
Herald of Anafenza gets bigger and makes warrior tokens at the same time.
Raiders' Spoils probably the best card draw you'll see for warrior tribal.
Gilt-Leaf Ambush elf warrior tokens with sometimes deathtouch.
Hunting Triad elf warrior tokens or modal +1/+1 counters.
Presence of Gond give a creature a tap for elf warrior token ability.
Lovisa Coldeyes more warrior lord buffs!
Obsidian Battle-Axe haste and auto-attach to warriors equipment!
Regna, the Redeemer and Krav, the Unredeemed act as a sac outlet and warrior token generation combo.
Lord Windgrace

deck filtering, color fixing, and generation of a ton of cat warrior tokens
Great Hall of Starnheim gets you a 4/4 angel warrior token in a pinch
Base Camp cheap 5 color land for warriors
Starnheim Unleashed make a ton of 4/4 angel warrior tokens!
Emeria's Call  Flip make angel warrior tokens and give your non-angel warriors indestructible or make it a land
Ascent of the Worthy pretty fun tricks on this.
Firja's Retribution make a 4/4 angel warrior token and give angels destroy and double strike.
Battle for Bretagard make warrior tokens, then make copies.
3 years ago
Actually, tapping down Emrakul, the Aeons Torn with Matsu-Tribe Sniper totally works. Emrakul has protection from colored spells. Once your sniper is on the battlefield, it no longer counts as a spell but is instead a permanent, and Emrakul's protection no longer matters.
3 years ago
Hi everybody, i'm new in this forum, and my first thread is about my first deck. The idea of this deck is based on Kaminagawa's edition Snakes, who most of them, when inflict damage to a creature, make them TAP and don't UNtap during the opponent's turn, plus using some blu sorcery or instant who can TAP other creatures. The ultimate combo that i have in mind for this deck is to play Shisato, Whispering Hunter , maybe equipped with some Aura or Equipment who give him the protection from abilites or spell, or being unblockable (like Whispersilk Cloack), and then strat attack the opponent, using blue Istant or Sorcery to TAP his creatures (who will not UNtap until Shisato will be able to continue to attack), maybe with Nature's Will in play to also TAP his lands.
The problem is...what type of creatures and spell i need to have, to achieve this result? I've already have this deck, with some snakes who give me mana, like Sakura-Tribe Elder , Coiling Oracle or Orochi Sustainer , some combat snakes like Matsu-Tribe Sniper , Matsu-Tribe Decoy , Sosuke, Son of Seshiro , Seshiro the Anointed , Patagia Viper , Lorescale Coatl or some big snakes like Patron of the Orochi or Hooded Hydra ... but how can i build my deck to work fine? With which type and how many TAP spells?
If you have any suggestions, i'm all listening
5 years ago
Either one works I suppose. If I were you I would cut Leafcrown Dryad for that early game aggro. 4 mana for an aura that gives +2/+2 and reach is not the greatest in my opinion, especially considering that you have Elephant Guide which I think is more effective at that. If you want flyer hate I would just put something in the side if I were you (some effect similar to Matsu-Tribe Sniper - which is great faerie hate, too). Also consider Kird Ape and maybe adding some more multicolored creatures to squeeze value out of Naya Hushblade and Jund Hackblade. If you have multicolored things Jund Hackblade effectively becomes the best possible version of Gore-House Chainwalker and Borderland Marauder.
Load more