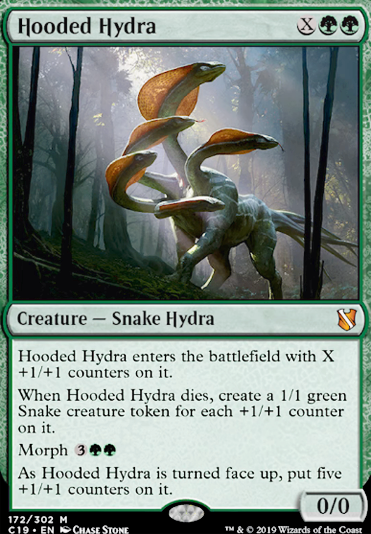 Tokens
Legality
Hooded Hydra
Creature — Snake Hydra
Hooded Hydra enters the battlefield with X +1/+1 counters on it.
When Hooded Hydra is put into the graveyard from the battlefield, create a 1/1 green Snake creature token onto the battlefield for each +1/+1 counter on it.
Morph (You may cast this card face down as a 2/2 creature for . You may turn it face up at any time for its morph cost.)
As Hooded Hydra is turned face up, put five +1/+1 counters on it.