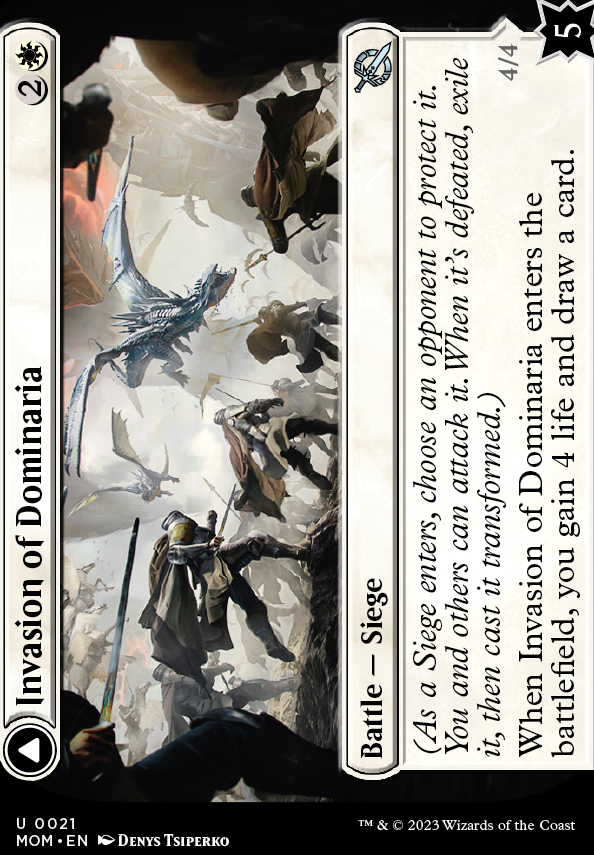 Back:
Serra Faithkeeper
Flip
Legality
4 months ago
Ah, I guess spoilers don't work in comment boxes, that's annoying.
4 months ago
All,
Grabbed all my 3+ pod gameplays and the recent MOM gameplay and swaps and posted it on my own decklist. I'll keep commenting on Guerric page as it gets more traffic. Let me know your thoughts and if my thinking is sound. Thanks!
5 months ago
VVriter47 it's up now. Invasion of Dominaria  Flip
Apparently Aftermath was leaked on reddit and there's a new angel spoiled that looks legit.
Metropolis Reformer - 2W
Creature - Angel Cleric
Flying Vigilance (2/3)
You have hexproof
Whenever Metropolis Reformer is dealt damage you gain that much life?