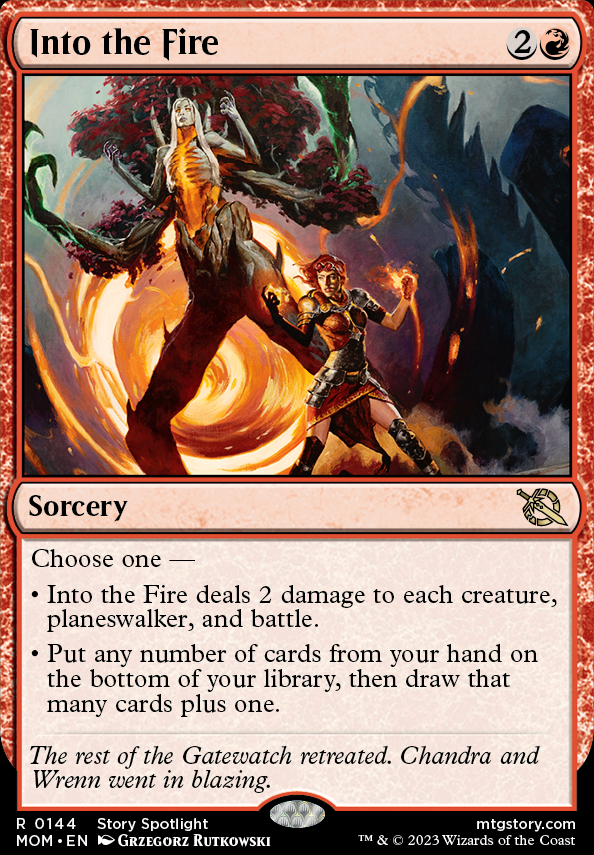 Legality
6 months ago
Nice Kaalia of the Vast list! Loving some of these picks, like Rune-Scarred Demon, Burning-Rune Demon, Vilis, Broker of Blood, Hoarding Broodlord & Ancient Copper Dragon.
I've found that a mix of Reanimator and Stax is the best way to not only keep the deck from being overtaken, but to also increase it's resiliency & reduce it's reliance on it's Commander cheating Creatures into play to get the wheels spinning, as the deck itself cheats them into play intrinsically with the Commander's effect adding extra spice for a very focused yet multipronged strategy. Far more powerful & consistent than doubling up on triggers as a deck philosophy imo.
Underworld Breach, Entomb, Buried Alive, Unmarked Grave, Persist, Reanimate, & Final Parting are all crazy good in this context. Certain key Stax pieces like Opposition Agent, Dauthi Voidwalker, Drannith Magistrate & Grand Abolisher will stop whatever your opponents are trying to do while you advance.
Razaketh, the Foulblooded is way too good not to include in the list, though. It's synergy with Dockside Extortionist can straight up win you the game immediately if you have enough life to pay for combo assembly in this theoretical Reanimator build. I'd also recommend Ancient Gold Dragon, as it gives you insane board pressure in addition to nuking everyone in conjunction with Dragon Tempest. Sneak Attack is also empowered in this Reanimator approach, especially with the emphasis on ETBs.
I think the deck needs a bit more card draw & Tutors, though, especially for the budget. Vampiric Tutor, Enlightened Tutor & Gamble just got reprinted, so they're decently cheap right now. Scroll Rack, Sensei's Divining Top, Esper Sentinel, Archivist of Oghma, Dark Confidant, Dark Tutelage & of course Necropotence are worth consideration. Tectonic Reformation could also be very powerful here considering how many lands you're running. Cards like Valakut Awakening  Flip & Into the Fire can be deceptively powerful with other utility outside of just drawing cards.
Lastly, I'd recommend both Mother of Runes & Giver of Runes. Excellent protection.
8 months ago
The fact that Ancient Imperiosaur can be a free 20/20 is kind of hilarious to me. Pairing it with something like Xenagos, God of Revels or Zopandrel, Hunger Dominus to one shot a player for 40 life seems like a fun achievement to attempt.
City on Fire looks like a strictly better Fiery Emancipation in most decks.
Sheoldred is a house. Not sure if she is better than Rise of the Dark Realms but she is a supercharged The Eldest Reborn which does see a fair amount of commander play.
Into the Fire looks a like a new red staple and Pile On looks like a new black staple.
I know that they probably no longer have the license for it, but the fact the Kogla and Yidaro didn't get Godzilla alternate art of King Kong and Godzilla is criminal in my opinion.
I do find it a little odd that the pre-con commanders clash with the main set somewhat. Like some of the interesting convoke cards and phyrexians/incubate cards can't be played in their respective pre-cons. It's not a huge deal, but not being able to play Pile On and Hoarding Broodlord in the Jeskai convoke deck or Glissa, Herald of Predation in the Orzhov Phyrexian/Incubate deck bothers me a little.