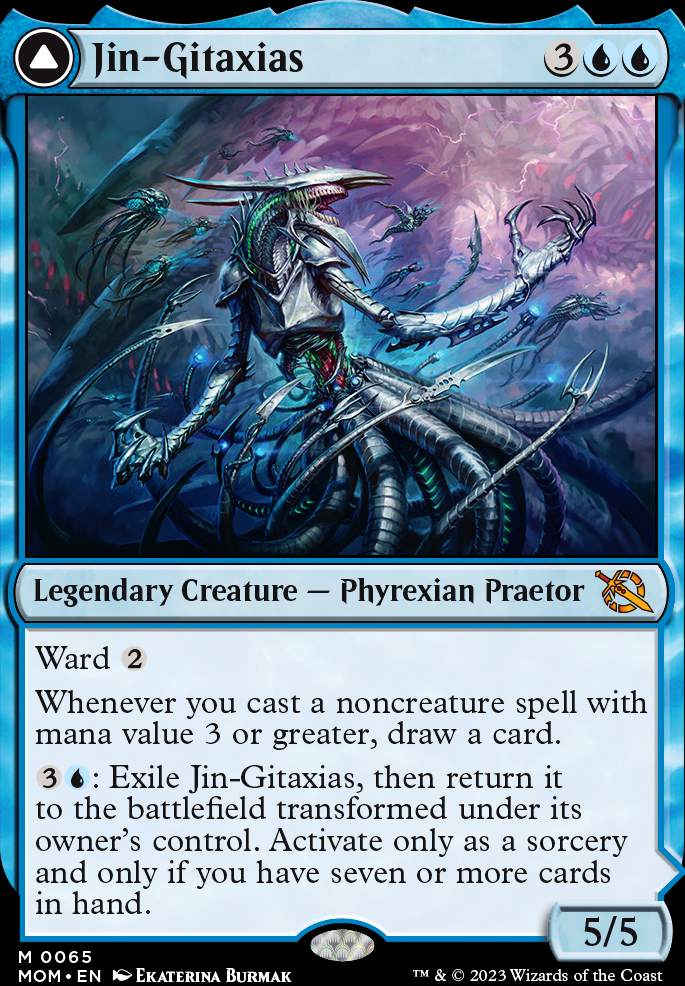 Back:
The Great Synthesis
Flip
Legality
Jin-Gitaxias
Legendary Creature — Phyrexian Praetor
Ward (Whenever this creature becomes the target of a spell or ability an opponent controls, counter it unless that player pays .)
Whenever you cast a noncreature spell with converted mana cost/mana value 3 or greater, draw a card.
: Exile Jin-Gitaxias, then return it to the battlefield transformed under its owner's control. Activate this ability only as a sorcery and only if you have seven or more cards in hand.