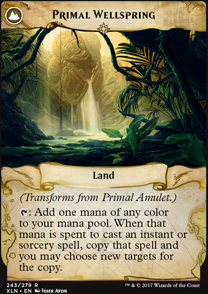 Front:
Primal Amulet
Flip
Legality
Not legal in any format
Primal Wellspring
Land
(Transforms from Primal Amulet.)
: Add one mana of any color to your mana pool. When that mana is spent to cast an instant or sorcery spell, copy that spell and you may choose new targets for the copy.
Primal Wellspring Discussion