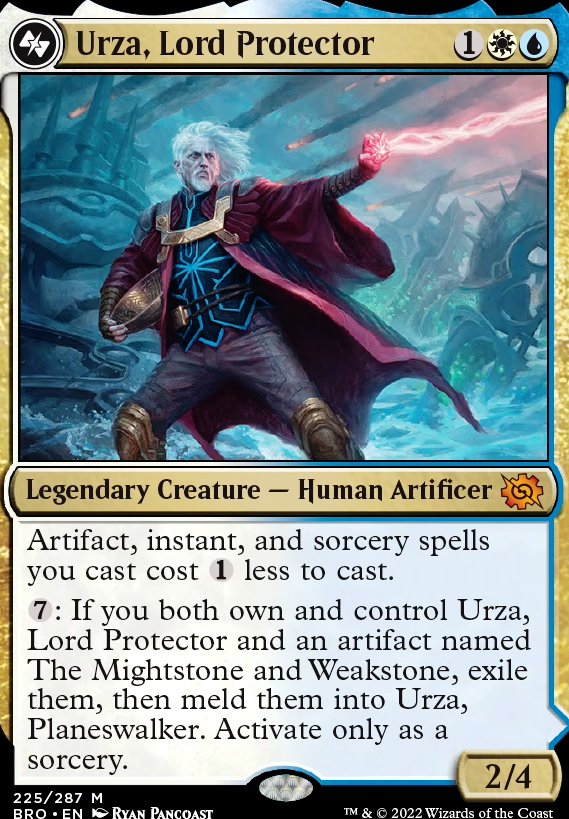 Melds with:
The Mightstone and Weakstone
Meld
Melds to:
Urza, Planeswalker
Meld
Meld
Legality
Urza, Lord Protector
Legendary Creature — Human Artificer
Artifact, instant and sorcery spells you cast cost less to cast.
: If you both own and control Urza, Lord Protector and an artifact named The Mightstone and Weakstone Meld, exile them, then meld them into Urza, Planeswalker Meld Meld. Activate this ability only as a sorcery.