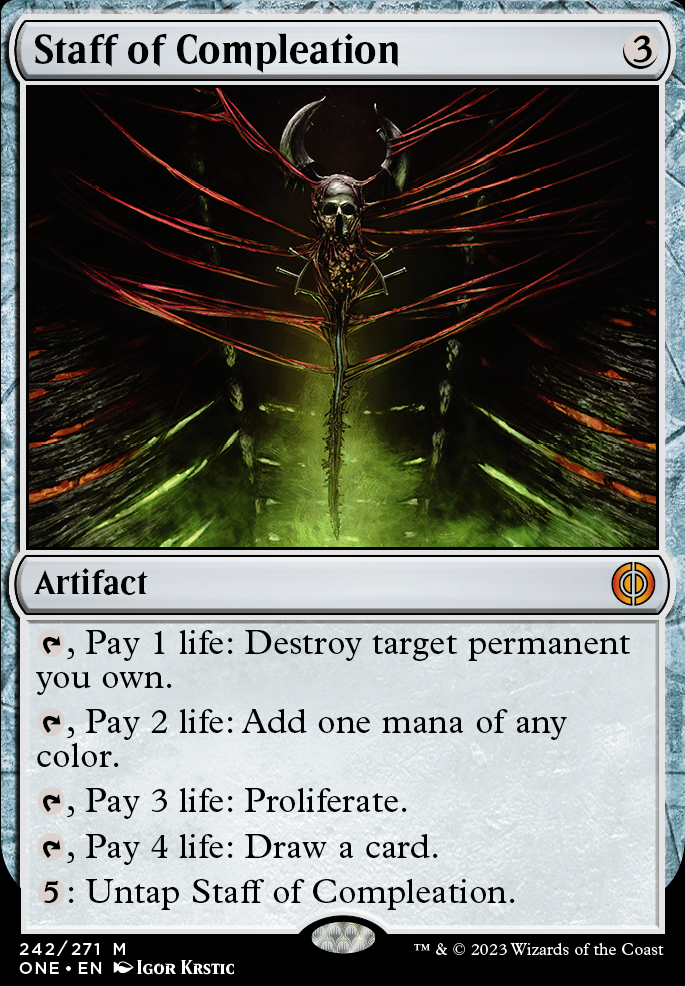 Legality
Staff of Compleation
Artifact
, Pay 1 life; Destroy target permanent you own.
, Pay 2 life: Add one mana of any colour.
, Pay 3 life: Proliferate. (Choose any number of permanents and/or players, then give each another counter of each kind already there.)
, Pay 4 life: Draw a card.
: Untap Staff of Compleation.