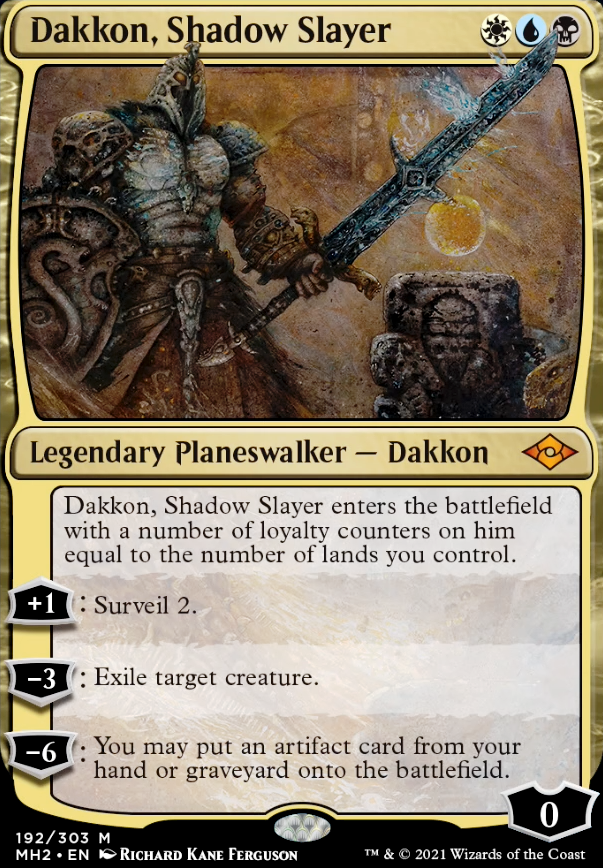 Legality
Dakkon, Shadow Slayer
Legendary Planeswalker — Dakkon
This enters the battlefield with a number of loyalty counters equal to the number of lands you control.
+1: Surveil 2. (Look at the top 2 cards of your library, you may put any number of them into your graveyard. Put the rest on top of your library in any order.)
-3: Exile target creature.
-6: You may put an artifact card from your hand or graveyard onto the battlefield.