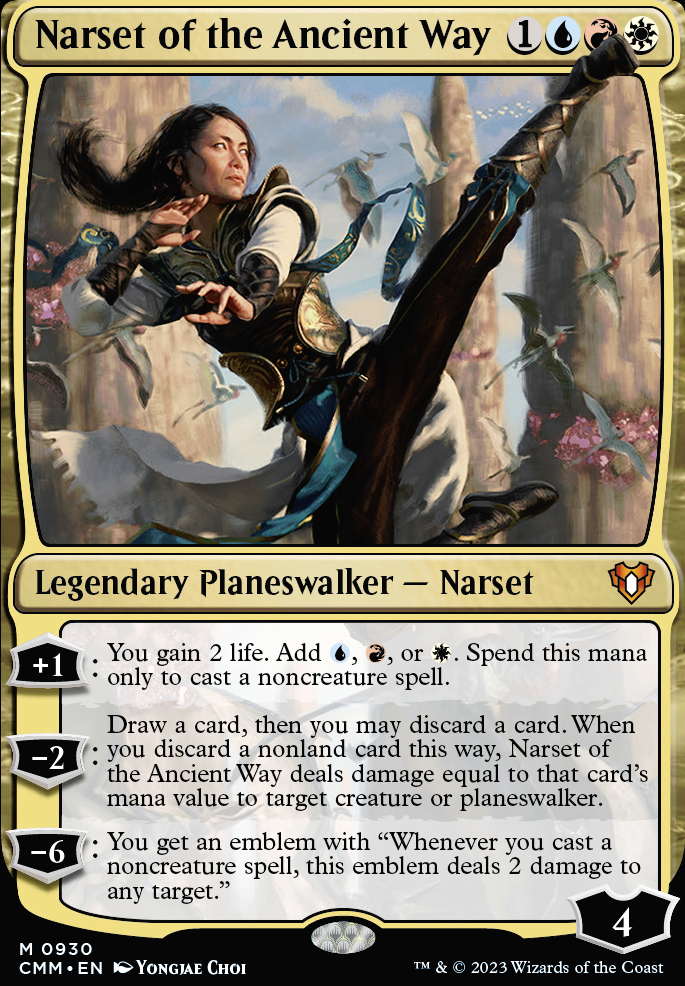 Tokens
Legality
Narset of the Ancient Way
Legendary Planeswalker — Narset
+1: You gain 2 life. Add , or . Spend this mana only to cast a noncreature spell.
-2: Draw a card, then you may discard a card. When you discard a nonland card this way, Narset of the Ancient Way deals damage equal to that card's converted mana cost/mana value to target creature or planeswalker.
-6: You get an emblem with "Whenever you cast a noncreature spell, this emblem deals 2 damage to any target (creature, player, planeswalker or battle).