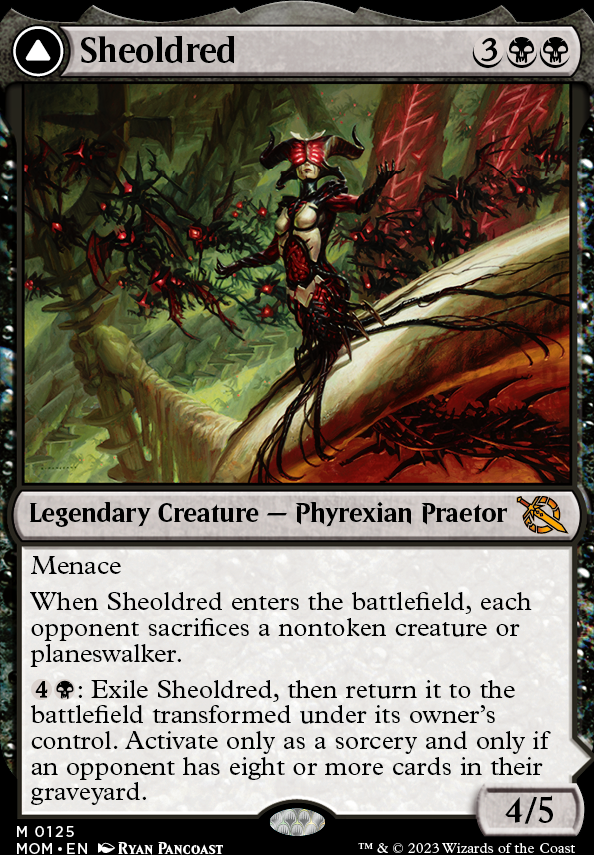 Back:
The True Scriptures
Flip
Legality
Sheoldred
Legendary Creature — Phyrexian Praetor
Menace
When Sheoldred enters the battlefield each opponent sacrifices a nontoken creature or planeswalker.
: Exile Sheoldred, then return it to the battlefield transformed under its owner's control. Activate this ability only as a sorcery and only if an opponent as eight or more cards in their graveyard.