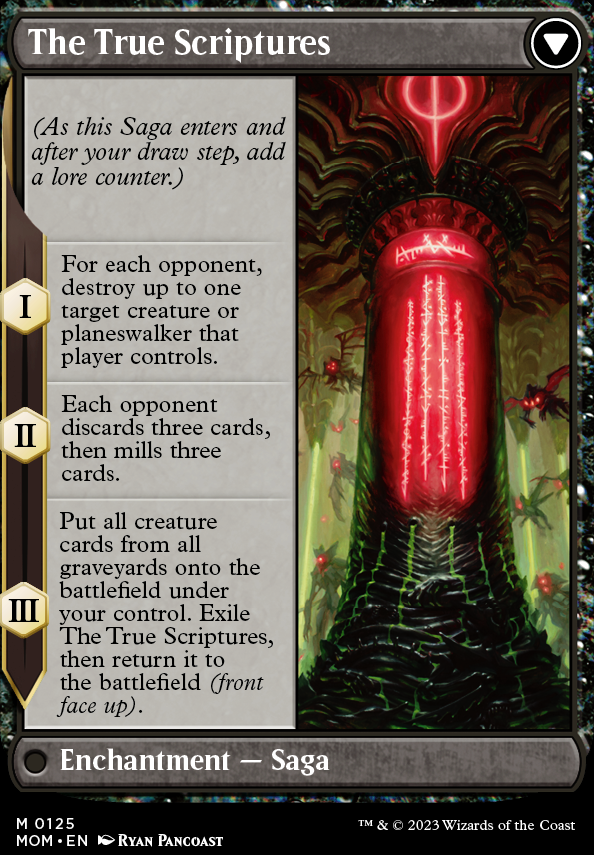 Front:
Sheoldred
Flip
Legality
The True Scriptures
Enchantment — Saga
(As this Saga enters the battlefield and after your draw step, put a lore counter on it and activate and/or enable the ability of tied to the required number of counters.)
- For each opponent, destroy up to one target creature or planeswalker that player controls.
- Each opponent discards three cards, then mills three cards. (To mill a card, put the top card of your library into your graveyard.)
- Put all creature cards from all graveyards onto the battlefield under your control. Exile The True Scriptures, then return it to the battlefield (front face up).