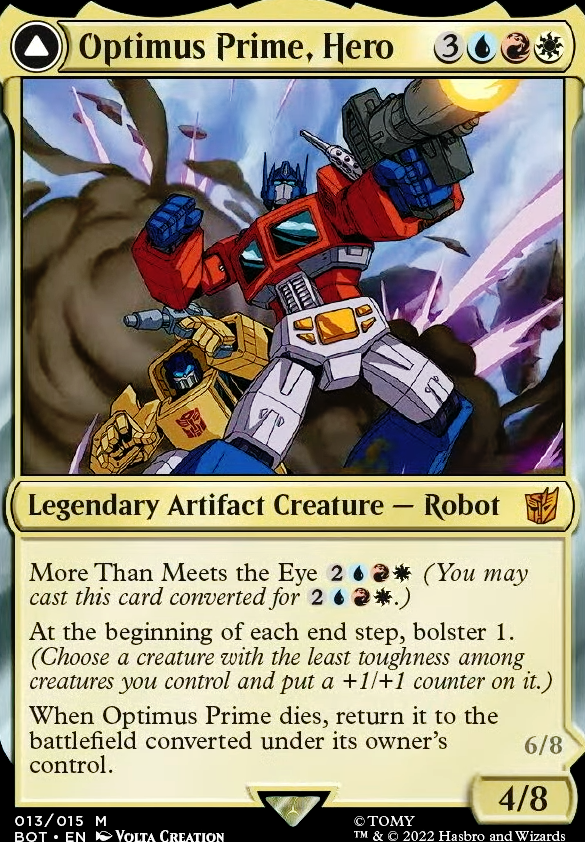 Back:
Optimus Prime, Autobot Leader
Flip
Legality
Optimus Prime, Hero
Legendary Artifact Creature — Robot
More Than Meets the Eye (You may cast this card transformed for .)
At the beginning of each end step, bolster 1. (Choose a creature with the least toughness among creatures you control and put a +1/+1 counter on it.)
When Optimus Prime dies, return it to the battlefield transformed under its owner's control.