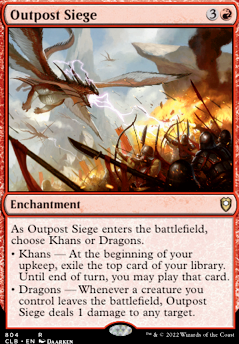 Legality
Outpost Siege
Enchantment
As this enters the battlefield, choose Khans or Dragons.
Khans — At the beginning of your upkeep, exile the top card of your library. Until end of turn, you may play that card.
Dragons — Whenever a creature you control leaves the battlefield, this deals 1 damage to target creature, player or planeswalker.