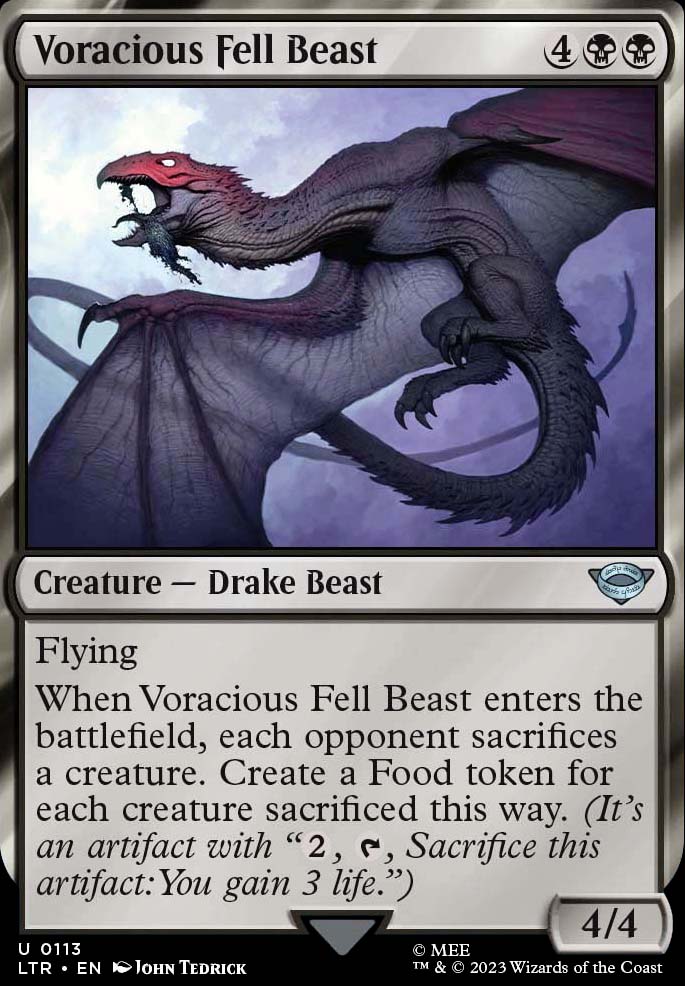 Tokens
Legality
2 months ago
Hi there, thank you for reaching out. I hope my suggestions will be helpful, but here are some things I noticed when I took a look at your deck:
If you haven't already, I would recommend checking out EDHREC's page on Smeagol, Helpful Guide, here are the pages for a Sacrifice themed deck and a more Landfall focused deck. These pages can give you an idea of which effects overlap between the two strats, and what might be within your budget.
I hope these suggestions were helpful.