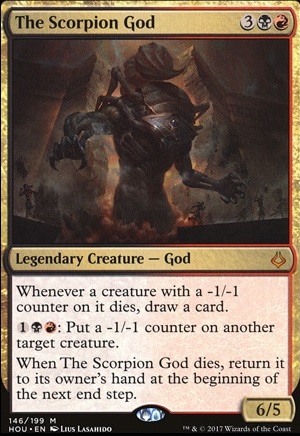 The Scorpion God
Legendary Creature — God
Whenever a creature with -1/-1 counter on it dies (is put into the graveyard from the battlefield, tokens are put into the graveyard before they cease to exist), draw a card.
: Put a -1/-1 counter on another target creature.
When this dies, return this to this creature's owner's hand at the beginning of the next end step.
Latest Decks as Commander
The Scorpion God Discussion