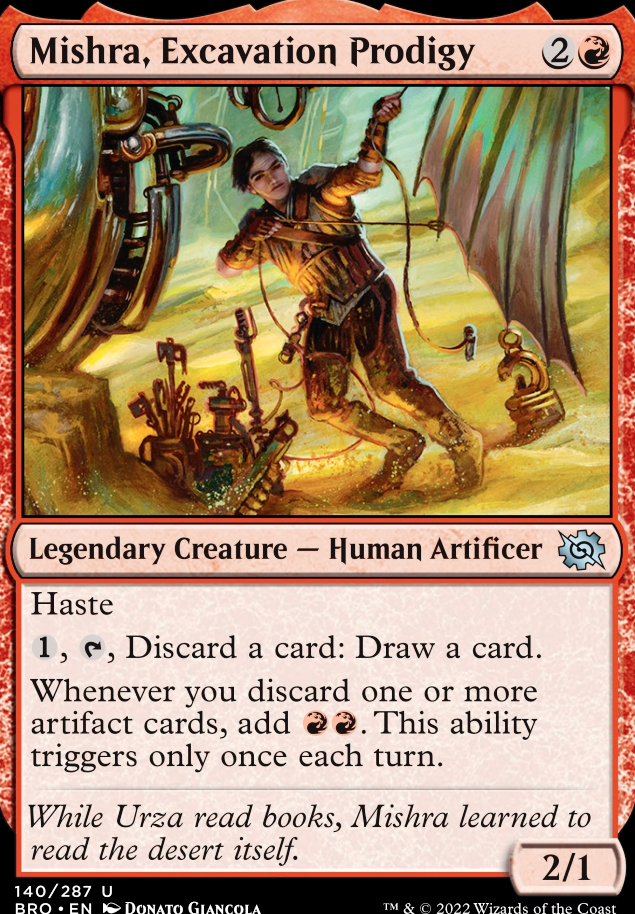 Legality
11 months ago
Whenever anyone asks this kind of question, I always default back to my favorite sets/planes. And also Rule 0 partner decks. lol
I apologize in advance if none of these are the kind of thing that you're looking for.
I really enjoy my Satsuki, the Living Lore deck. Most, if not all, of the relevant sagas are all cheap and some of the best cards in the deck that care about counters (like Power Conduit and Nesting Grounds along with various proliferate cards) were reprinted in New Capenna's Brokers commander deck, so those are also pretty cheap. Add in cards like Historian's Boon, Teshar, Ancestor's Apostle and any constellation/enchantress effects you see fit and that's pretty much the core of the deck right there.
Kairi, the Swirling Sky is a really fun clones deck that I use on Arena's Historic Brawl format. Basic gameplan is to make as many copies of Kairi as possible, only to watch them die to the legend rule and benefit from the death triggers.
Toralf, God of Fury  Flip is another deck that I have and really enjoy. It makes mono red burn possible in commander, and the way that Toralf interacts with damage doublers such as Dictate of the Twin Gods means that the "trample" damage your spells have get amplified for each creature you kill with it. I have a better description of it on my deck's page, if you're interesting (not trying to self-advertise, I promise). Not sure how well this deck could be built on a budget as I'm not sure how much the damage doubling cards are at the moment (as they're kind of crucial).
Any of the five Amonkhet gods. Oketra the True, Kefnet the Mindful, Bontu the Glorified, Hazoret the Fervent and Rhonas the Indomitable never get as much love as the Theros gods and it makes me sad (because Amonkhet is my favorite plane). Their drawbacks are fairly substantial, I will admit, so they're a bit of a challenge to build. Might be what you're looking for?
Ghen, Arcanum Weaver but as an aristocrats style deck where you sacrifice enchantment creatures like Nyxborn Rollicker, Hopeful Eidolon and Gnarled Scarhide to recur stuff like Doomwake Giant. Could also be a hybrid enchantress kind of deck if you lean heavily into the Bestow mechanic. (Hm. I actually really like this idea...)
You could also run some "illegal" partners. I usually only try to do this if they have some sort of story significance, though. For example, I have a young Urza, Powerstone Prodigy and Mishra, Excavation Prodigy precon power leveled deck that I love. Hans Eriksson and Saffi Eriksdotter is one I've wanted to build for a while. Also maybe Gisa the Ghoulcaller and Stitcher Geralf? Or their newer versions, Geralf, Visionary Stitcher and Gisa, Glorious Resurrector? Stuff like that.