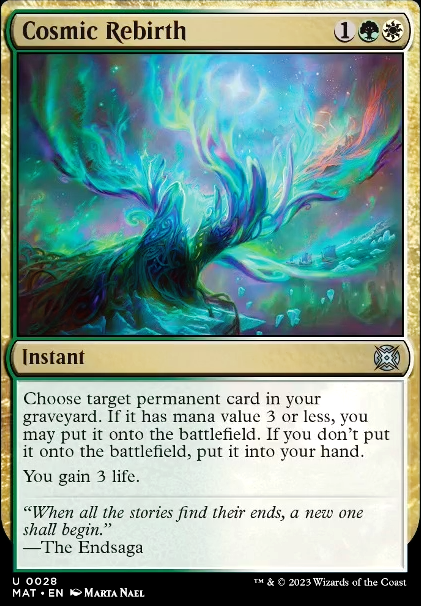 Legality
2 weeks ago
I would recommend either Eternal Witness or Cosmic Rebirth over Regrowth, unless having a low mana curve is important to this deck.
May I ask what the general theme of this deck is?
Also, why have you lost your fondness for the Forgotten Realms setting? I enjoyed it quite thoroughly.