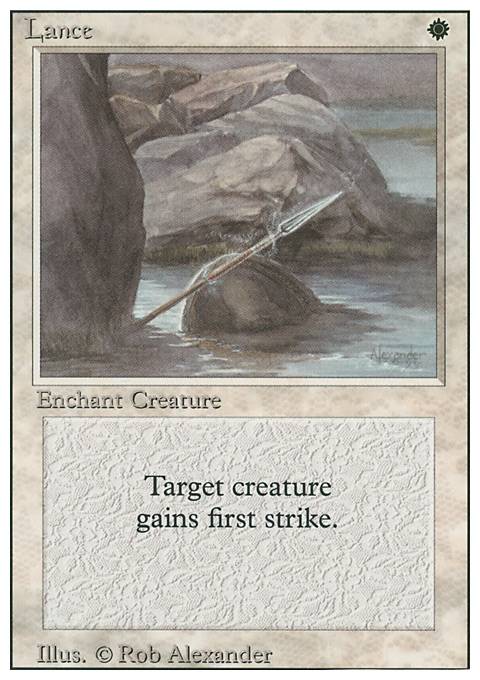 Legality
3 years ago
How strict are you being on including only 3rd (Revised) edition cards? The other White Knight-like cards, Order of the White Shield, Order of Leitbur, and Silver Knight, came later than the third (Revised) edition. All are great, though.
Some more good ones:
Eye for an Eye to turn a loss into a tie or otherwise prevent a crushing blow from being one-sided
Righteousness for a fantastic combat trick - "Look. My Mesa Pegasus just ate a dragon!"
Lance as a great ability for cheap
Wrath of God to reset the battlefield
Resurrection as a perfect card to follow a board sweep
Death Ward as another - Doesn't help against Wrath, though.
Revised also has some great color-response cards, including the B, U, G, R, & W Circles of Protection and Wards, Conversion, and Karma.