Drake Support (Reworked)
Posted on Sept. 18, 2022, 6:14 p.m. by

S

t

a

r

d

r

a

g

o

n
Some changes were made and added 5 new drakes (#10-14) to round off this set
Made some much needed drake creatures (that are decent) for the tribe including a tri color commander let me know what you all think of them.
1.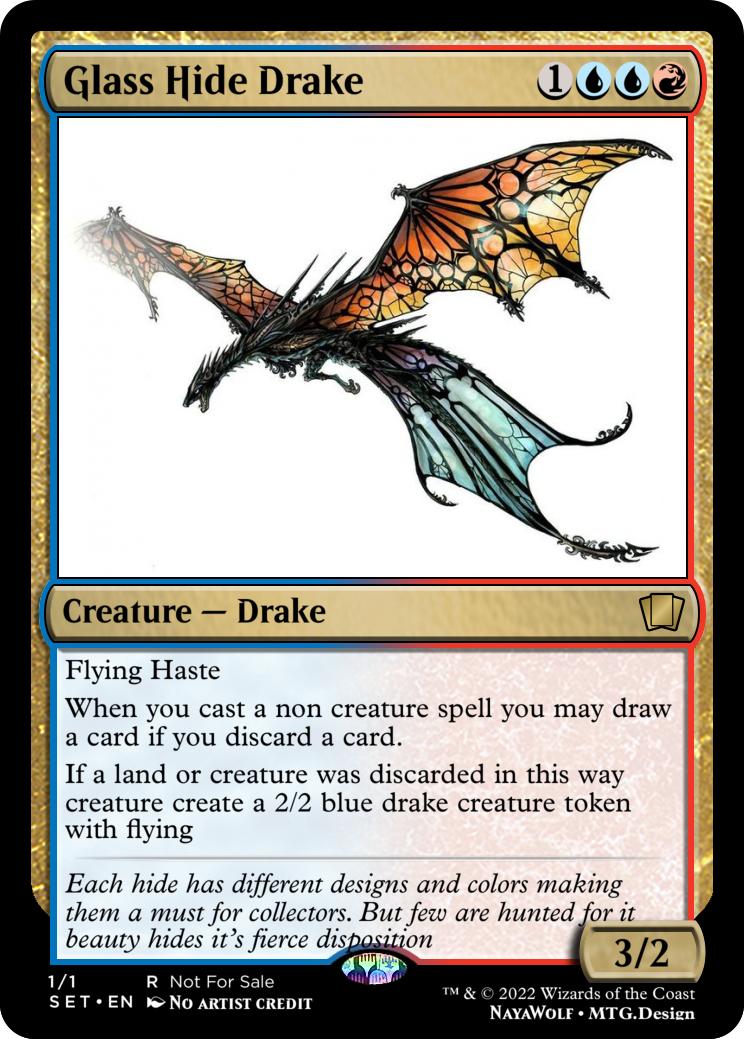 - basically a looting and token engine just really liked the art had to make a card from it
2.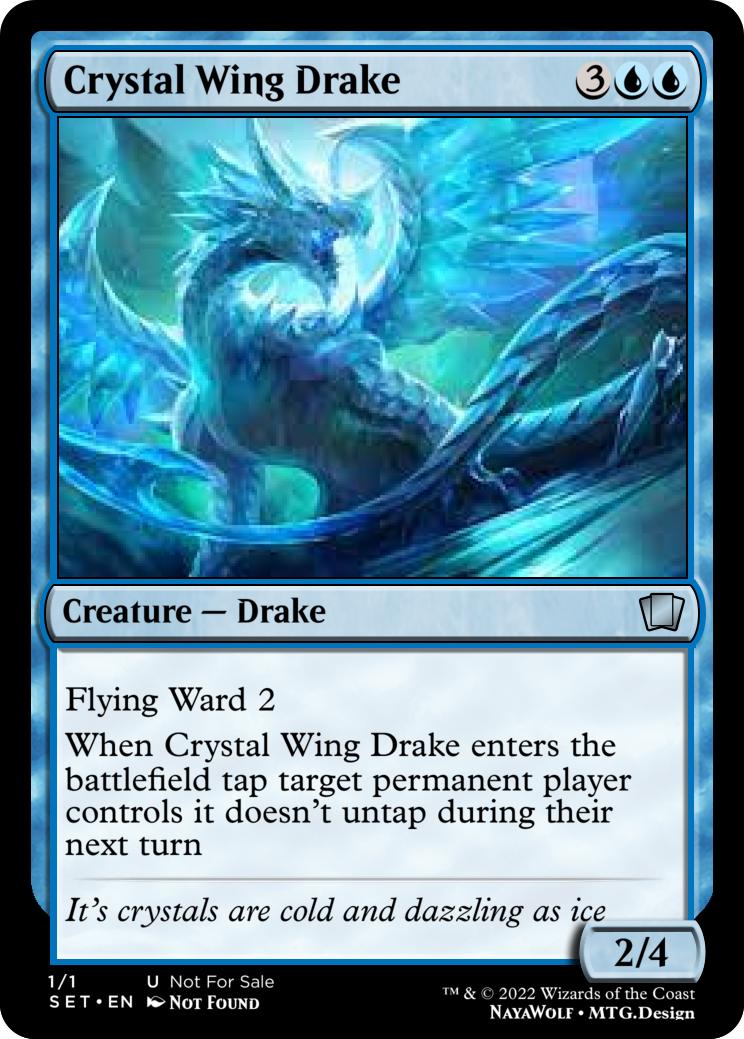 - A standard control card tap a card for a turn nothing to special but better than a lot of low rarity drakes that they made
3.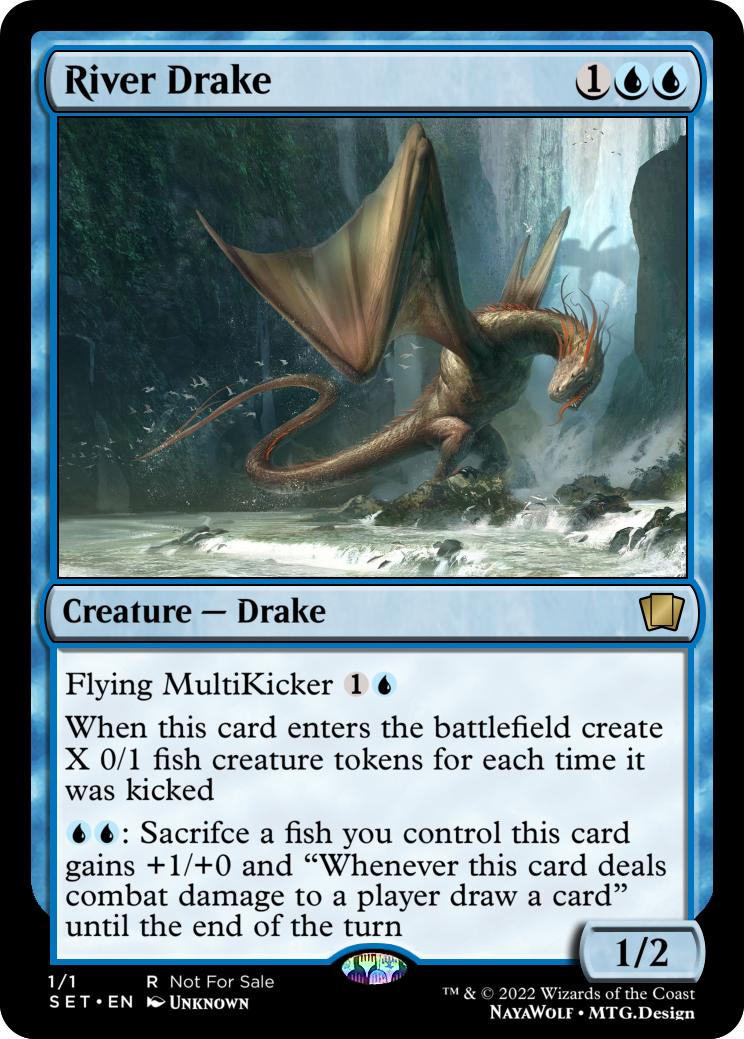 -Just a bulk rare draw engine. Art made look like it was a fish eater so made ability around that
4.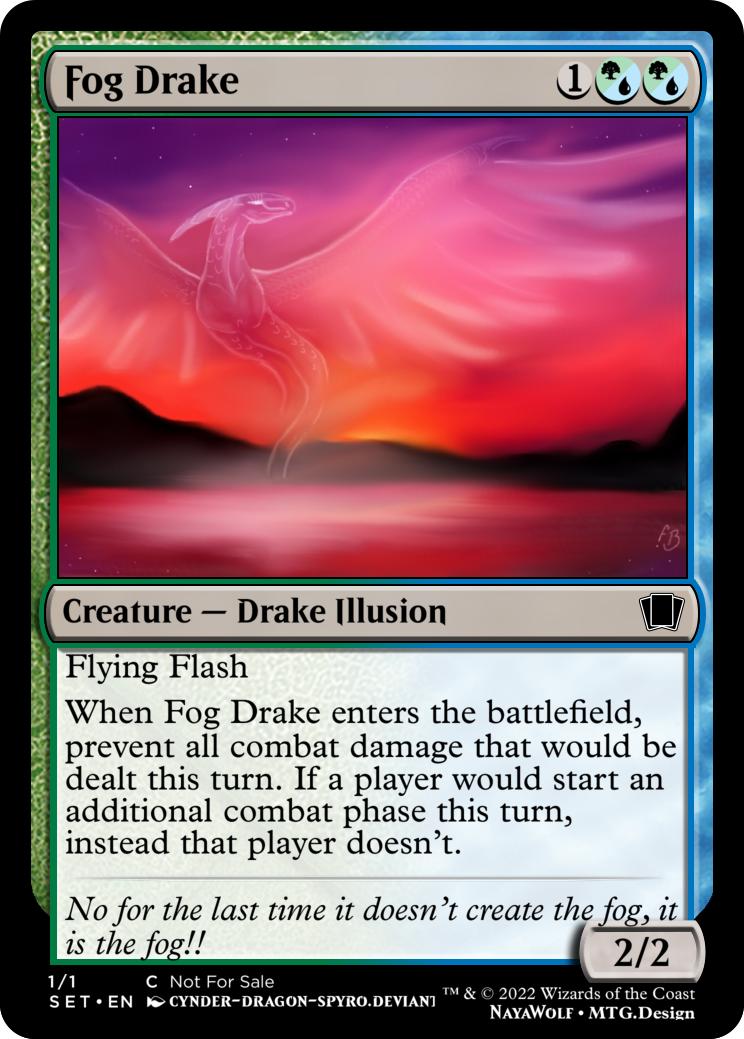 -A Fog with wings not much eles to this card: Changes made expanded on its end combat phase ability and made all combat phases in case you run into an infinite combat deck (small but useful ability) also made it hybrid mana and 1 colorless cheaper
5.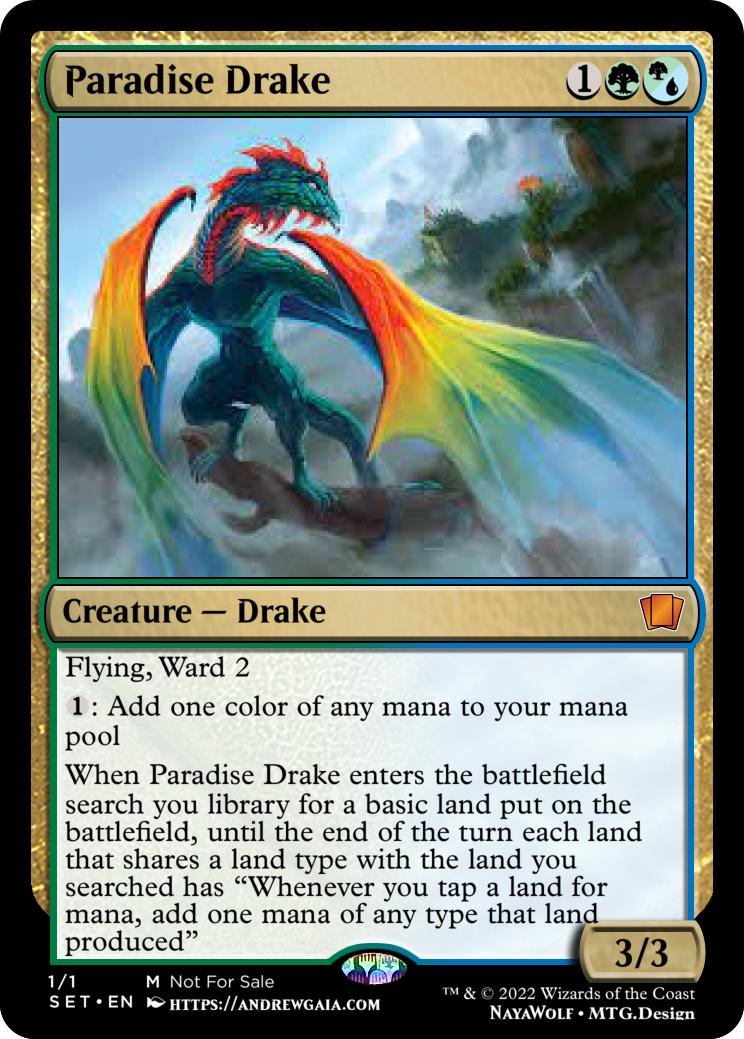 - A mana doubler and filter with basic land search, can really help you if your getting color/mana screwed: Changes took out a green mana added a colorless mana and made one of the green a hybrid mana since it being mon-green was causing issues with the color pie
6.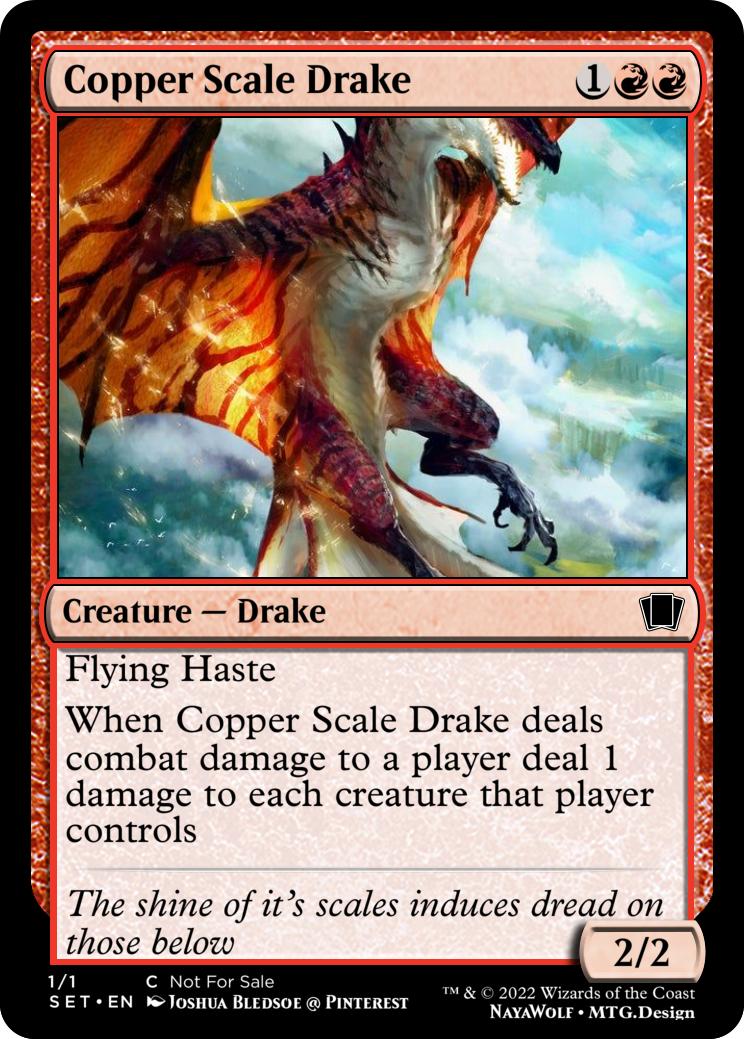 -a aggressive red Wind Drake that can help clear the field of small creature: Changes took out a red mana and added a colorless mana to help with the casting cost
7.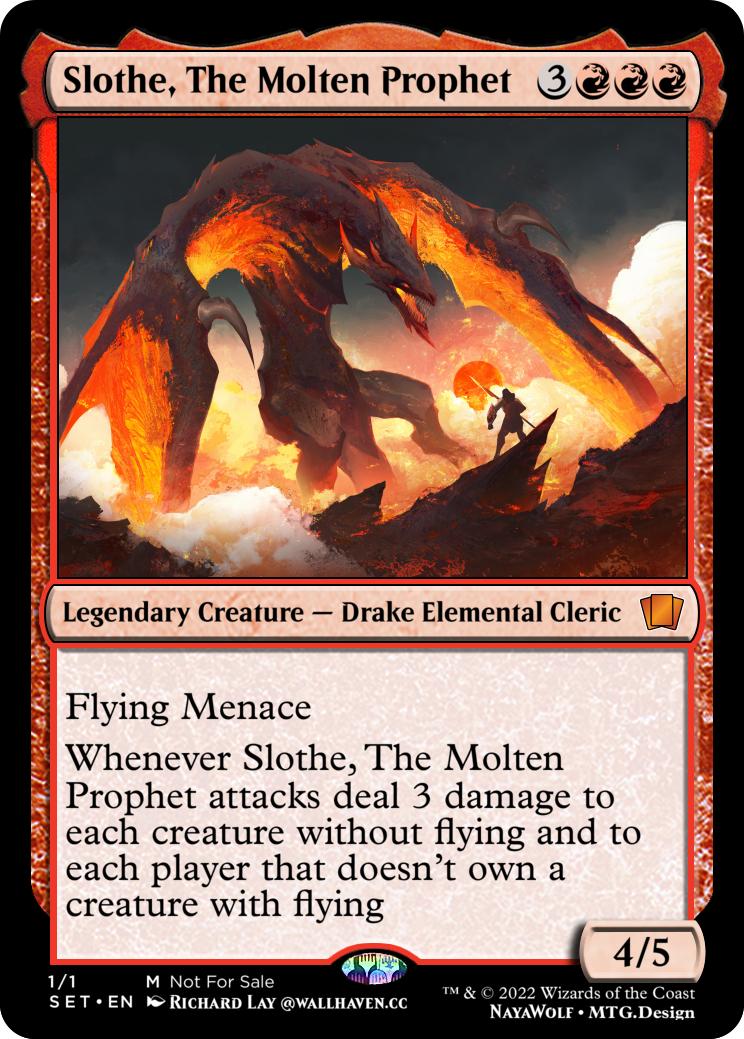 - An Earthquake with wings
8.
a late game aggressive creature that makes tokens that finish the game faster: Changes made added blue to the casting cost didn't like it gruul it didn't feel right also made 2 colorless cheaper and reduced it's power and toughness to help come out faster
9.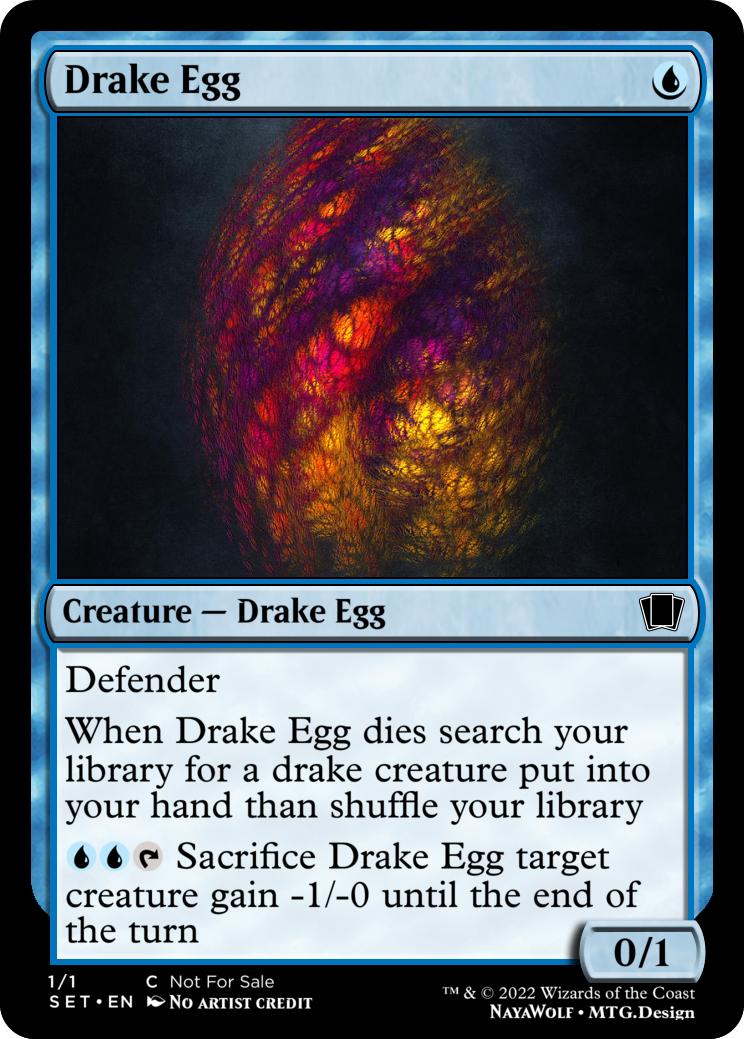 -A tutor for drakes, that can basically search for one by itself
10.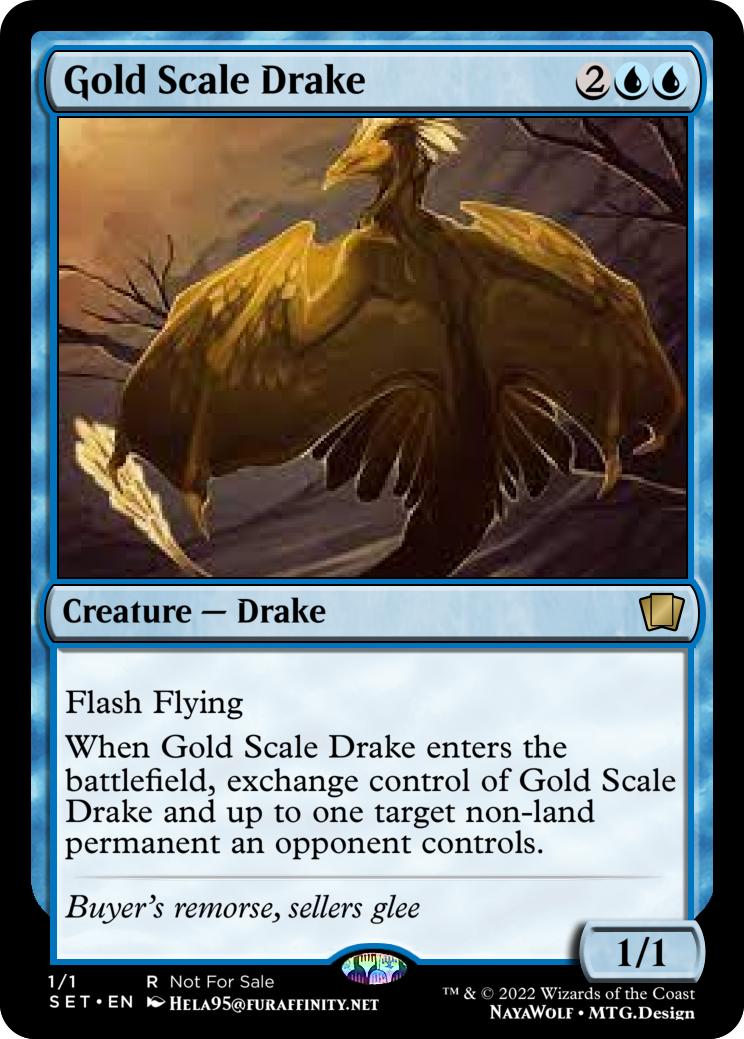 -A functional reprint of Gilded Drake because it too expensive
11.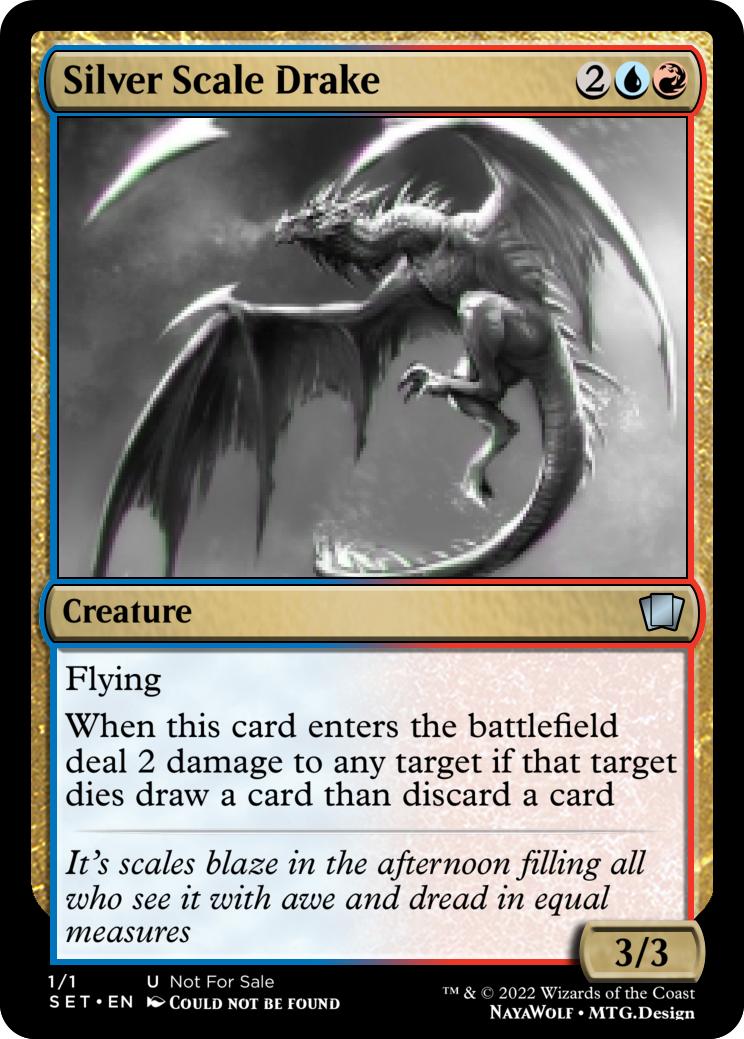 -Since i have a Gold and copper scale drake decided to have a silver one as well, LOL
12.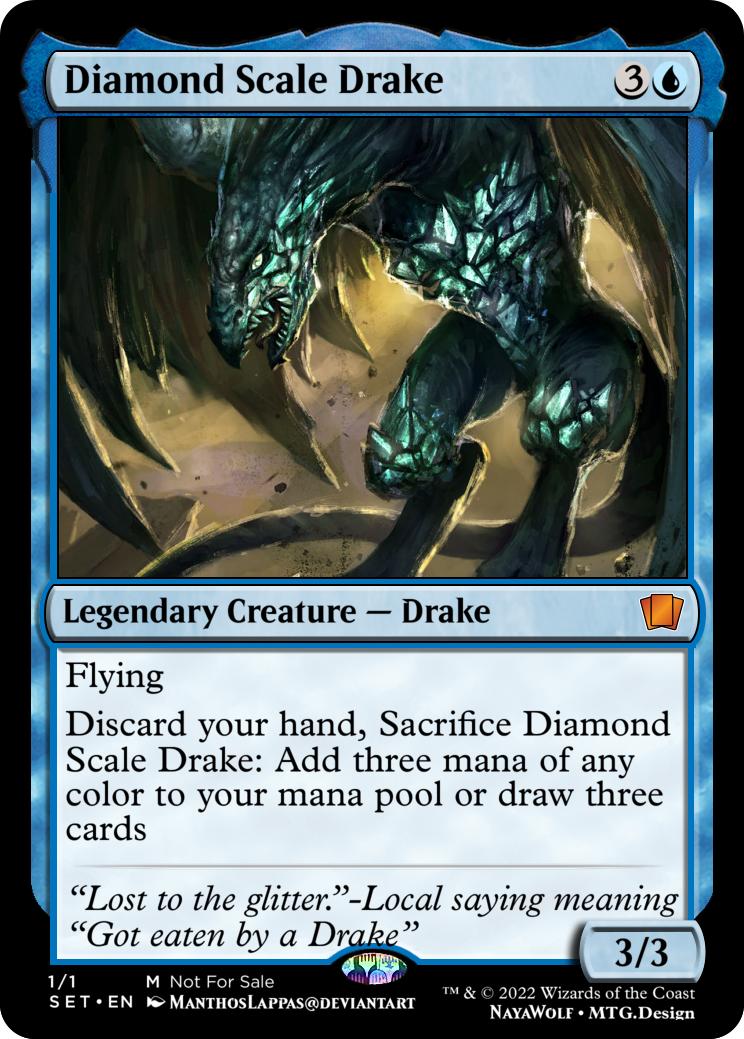 - A Diamond Lion with wings and the ability to either ramp or reload your hand- also since I had a scale drake for the other rarities needed one for mythic
13.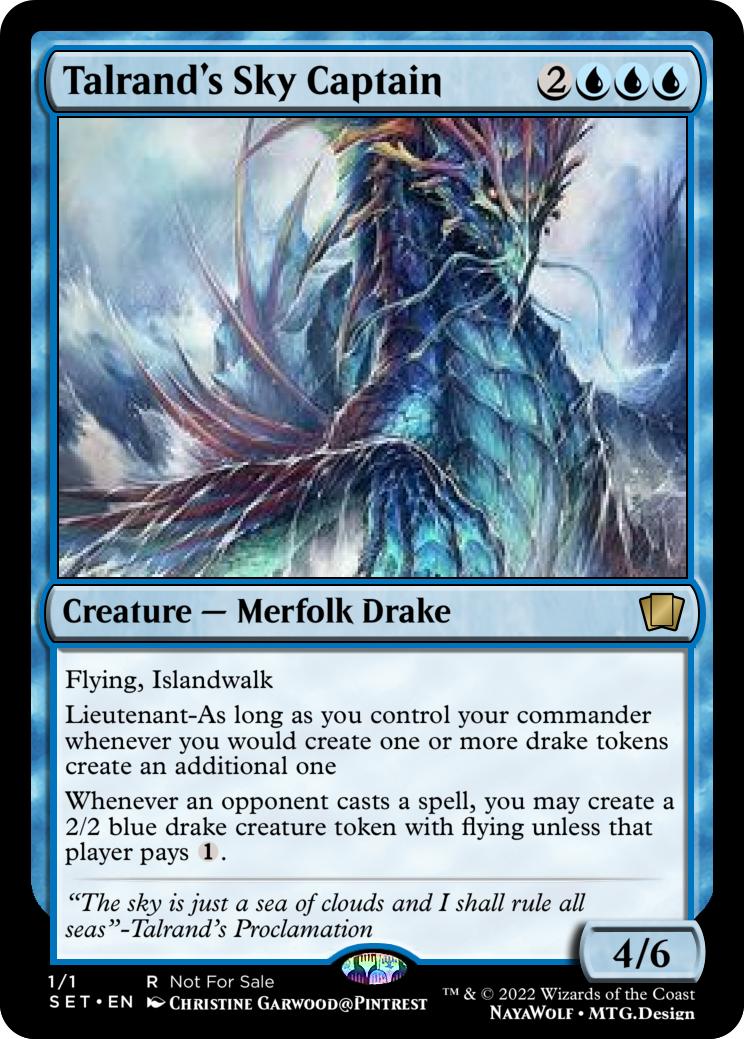 -A Lieutenant for your drakes work that gives you a rystic token engine plus a drake token doubler so if it doesn't make any tokens it will still be useful to fill the skies. Also really liked the art
14.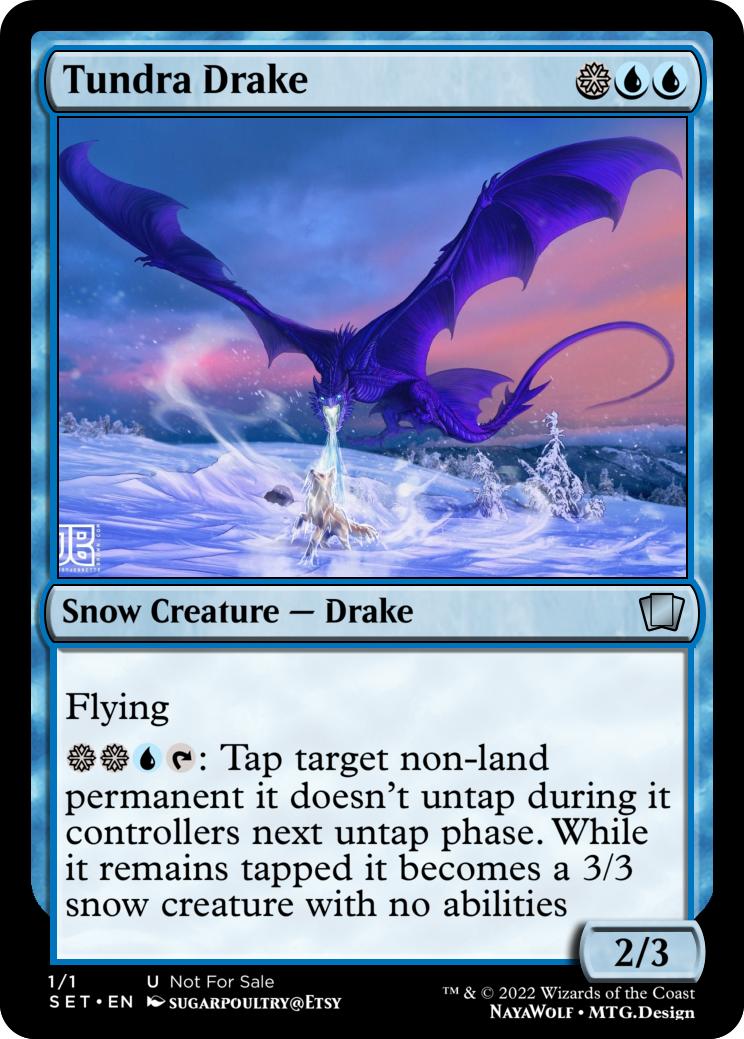 -A snow drake that acts as temporary removal.
15.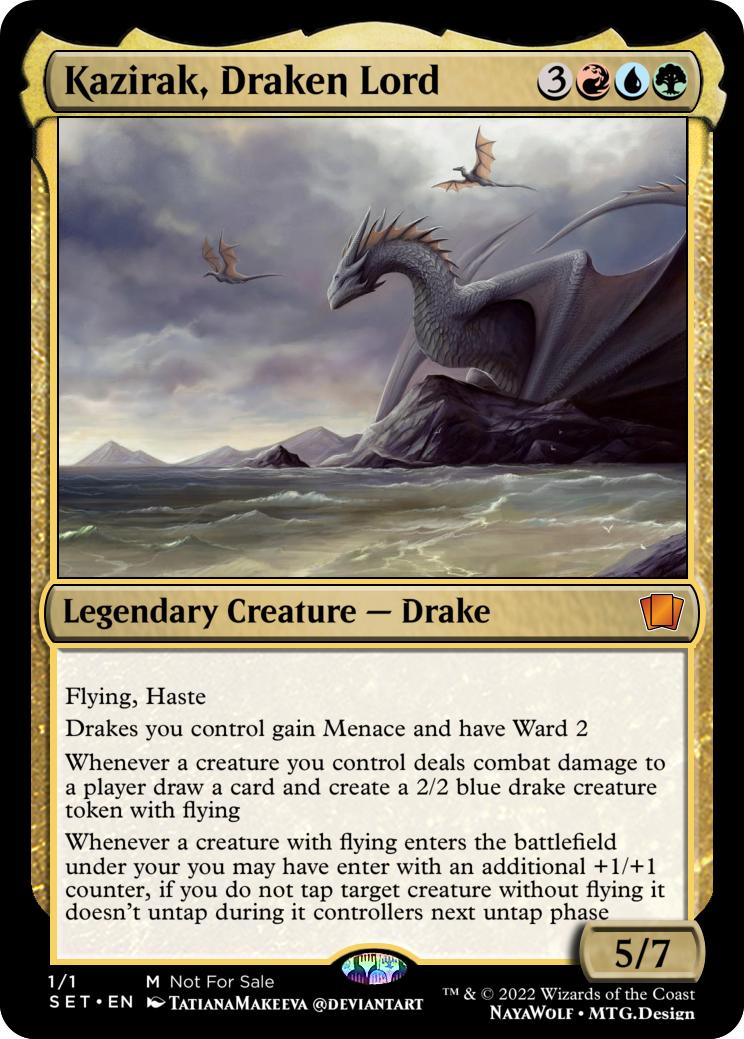 -The big boy himself has a lot that you could ask for in a commander has a lord effect that enables better attacks, brings more bodies to throw at your opponent, and can protect key cards by phasing them out: Changes changes his last a bit since he did have anything made the green mana justified in his cost now you can choose between +1/+1 counters for your drakes or tap a non flying creature for better defense since that tapped creature can't attack you for a turn