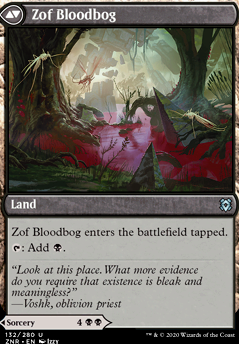 Back:
Zof Consumption
Flip
Legality
1 year ago
Hey Kiefy! Oh man, that's soooo great! Haha, I've never fought a sliver deck with this before, I feel like that would be a tough fight. I'm not surprised Grist gave you the best game - he's DISGUSTINGLY good. I can't wait to pick one up and slot it in.
As for the others, I'm actually thinking of adding Hornet Queen too, which I'd swap out probably for Stingerfling Spider
For the rest, here are my anticipated swaps:
Let me know if you make any of these swaps and how you like them! I'm really so excited that you enjoy the deck. Very cool.