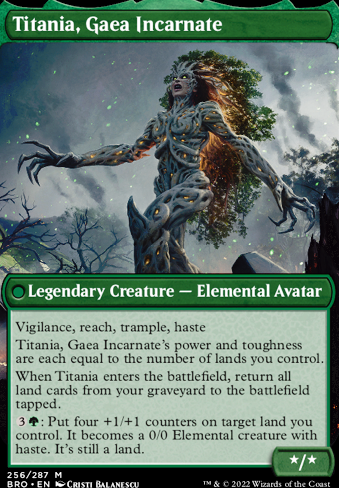 Melds from:
Argoth, Sanctum of Nature
Meld
+
Titania, Voice of Gaea
Meld
Legality
Titania, Gaea Incarnate
Legendary Creature — Elemental Avatar
Vigilance, reach, trample, haste
Titania, Gaea Incarnate's power and toughness are each equal to the number of lands you control.
When Titania enters the battlefield, return all land cards from your graveyard to the battlefield tapped.
: Put four +1/+1 counters on target land you control. It becomes a 0/0 Elemental creature with haste. It's still a land.