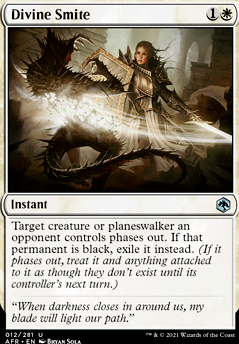 Legality
9 months ago
The color pie does accomodate for enemy colors. Philosophically so. One way to justify the corner cases discussed in this thread: Green, the color of life, adaptation and growth is not just opposed to black in the color wheel, it's also thematically opposed to self-interest,sacrifice and death. That's why green gets Lifeforce. Not because green usually counters spells, but because green mages diametrically oppose black mana and its users, and grab any available tool to assist them in their crusade against their black mage enemy. That's also how Pyroblast came to be, impulsive and emotional red's desire to eradicate the cold, logical, deceitful blue out of their world. Guttural Response has similar flavor. Those color hosers are still printed, even to this day. Although since Rosewater is in charge, the effects are a lot more in line with what we expect from the colors; think Divine Smite or Burning Hands.
The power of a card or its impact on a format says nothing about their fit into the color pie though, I'm not sure how the discussion drifted that way.
Chaos Warp is very red, in the sense of: "I don't care what happens to me or the rest of the world, I need to get rid of this thing, and I need it gone now! Just transform it into something else and let's hope we can deal with that." Is exactly the short-sighted, impulsive way of thinking that red is known for. Warp World deals with enchantments too, in pretty much the same way, yet that one is never brought up in conversations about color pie breaks.
10 months ago
Re Vanishing Verse and Divine Smite: these are good removal options for black when exile matters! With all the Flashback, Disturb and Zombie shenanigans in the format they are good options for sideboard!!