Brainstorming Rishkar-Counters or No?
Posted on Jan. 3, 2017, 4:15 p.m. by

P

h

a

e

t

i

o

n
So, as everyone knows, this guy got spoiled earlier today: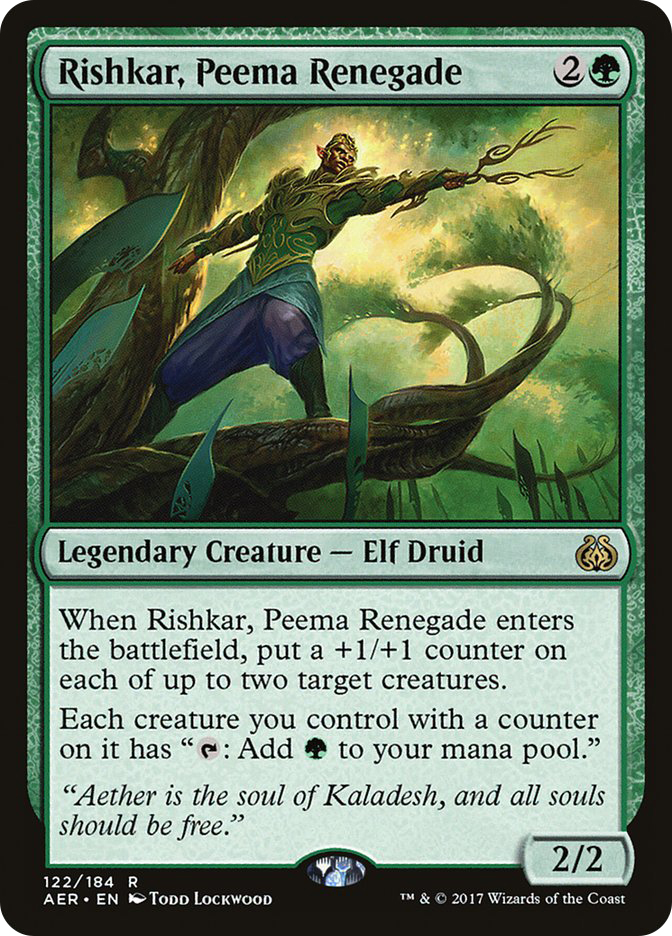 My first instinct is that this card finally heralds the perfect choice to lead a Mono-Green +1/+1 counter matters deck. However, it might have more superior uses (cough Elves cough).
Do you think that a +1/+1 counter deck with this guy at the helm is feasible? What would I have to do to abuse that second ability (I know a lot of tokens/creatures is required)?