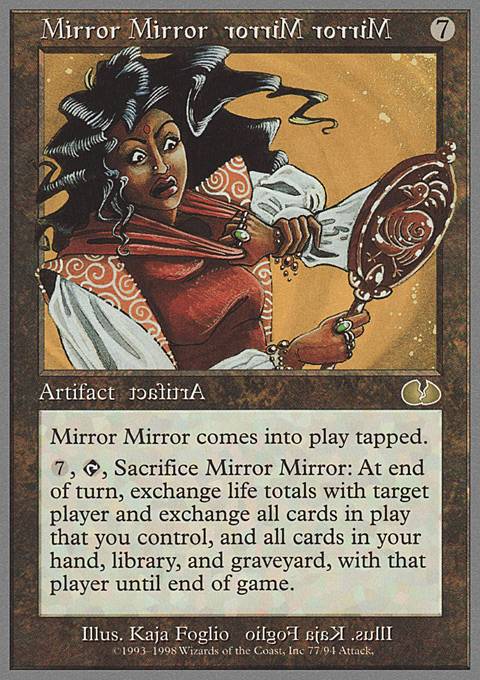 Legality
Not legal in any format
Mirror Mirror
Artifact
Mirror Mirror enters the battlefield tapped.
(7), Tap, Sacrifice Mirror Mirror: At end of turn, exchange life totals with target player and exchange all cards in play that you control, and all cards in your hand, library, and graveyard, with that player until end of game.
Mirror Mirror Discussion
3 years ago
Cheers, a long time ago a made a similar deck using Mirror Mirror and Channel to bad they removed mana burn.
No data for this card yet.