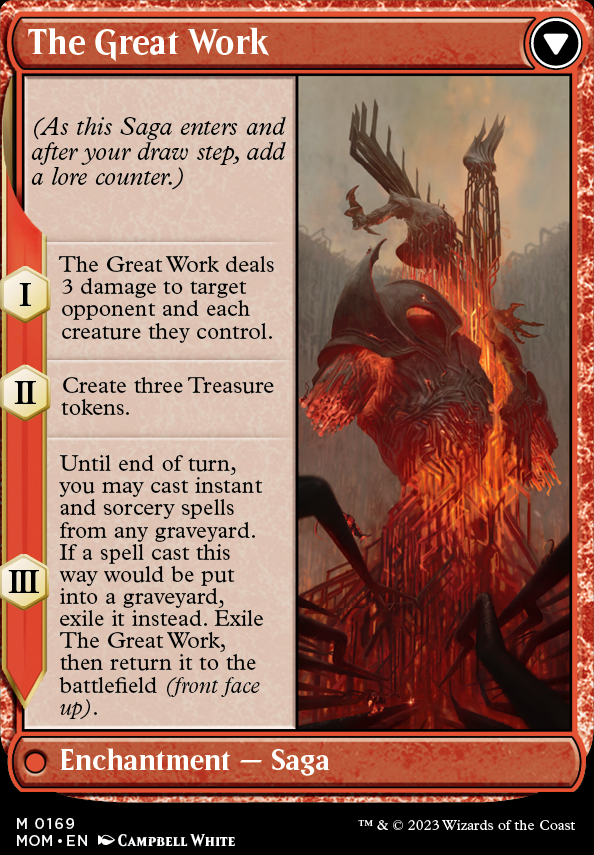 Front:
Urabrask
Flip
Tokens
Legality
The Great Work
Enchantment — Saga
(As this Saga enters the battlefield and after your draw step, put a lore counter on it and activate and/or enable the ability of tied to the required number of counters. Sacrifice it after you put a third lore counter on it.)
- The Great Work deals 3 damage to target opponent and each creature they control.
- Create three Treasure tokens. (They are colourless artifacts with ", Sacrifice this artifact: Add one mana of any colour.")
- Until end of turn, you may cast instant and sorcery spells from any graveyard. If a spell cas this way would be put into a graveyard, exile it instead. Exile The Great Work, then return it to the battlefield (front face up).