The Punisher, Born in Blood
Posted on Oct. 16, 2021, 11:11 p.m. by

T

y

p

i

c

a

l

T

i

m

m

y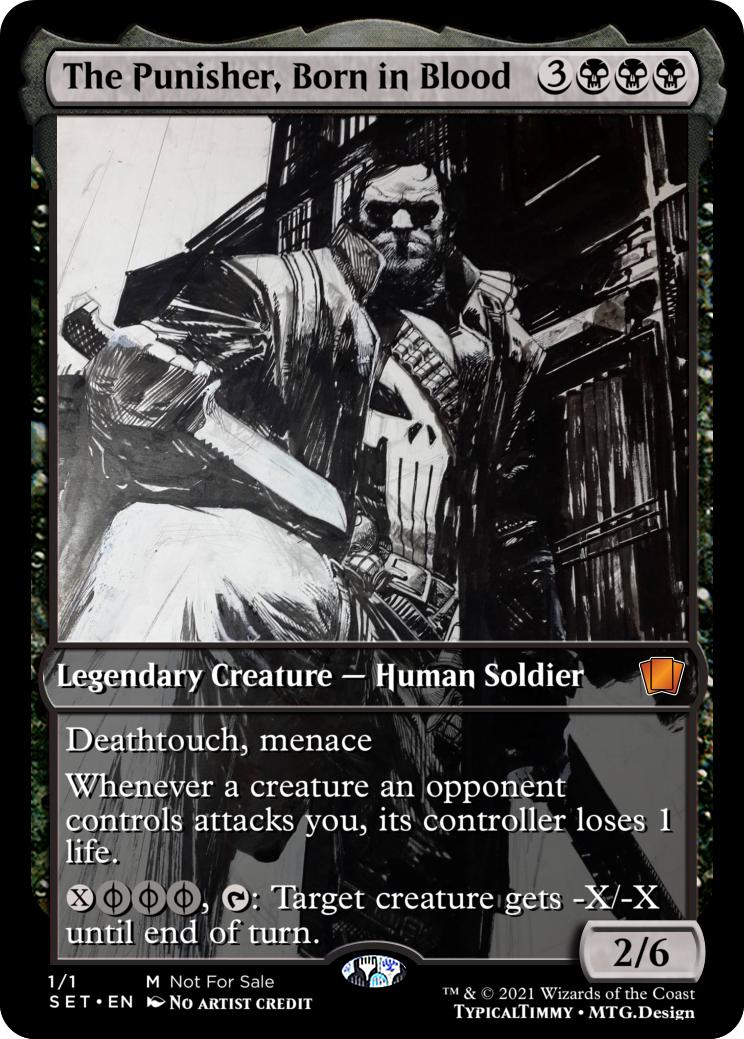 Did my best to find artwork that doesn't prominently feature firearms. The shotgun behind him can easily be "considered" to be some sort of weapon sheath or melee weapon.
Plus this artwork looks awesome, not unlike the artwork for Innistrad 3.
Oh, right. In the event it was not clear or anything, the reason his activated ability uses phyrexian mana is actually so you can pool your own life into it, and then dump your freed up mana into . For example, suppose you are able to produce a total of 7 mana. You could pay and give something -4/-4 until end of turn, or you can bring the pain and pay 6 life to give something -7/-7 instead by pooling all x7 into . Effectively, the more you are willing to hurt yourself, the more you are able to hurt back. Hence, The Punisher.