My idea of what a Battle card may look like
Posted on Jan. 20, 2023, 8 p.m. by

T

y

p

i

c

a

l

T

i

m

m

y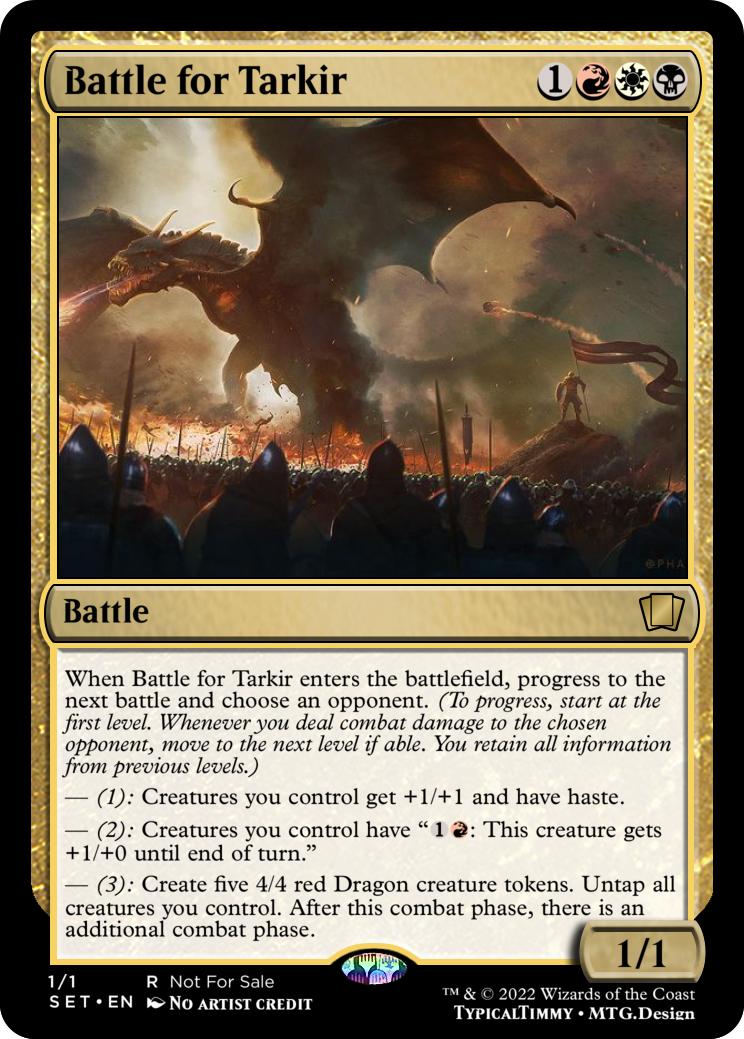 I was trying to think of what mechanically may set a Battle apart from a Sorcery or Enchantment.
This still feels like it could have been a subtype rather than a regular type, but this was my idea.
---
I think choosing an opponent is both mechanically and thematically appropriate. In non-1v1 games, you could theoretically land the final progression in a single combat phase if you hit each opponent once. That may be too powerful. As for thematically, it makes more sense to wage a battle against one specific opposing force, then multiple.