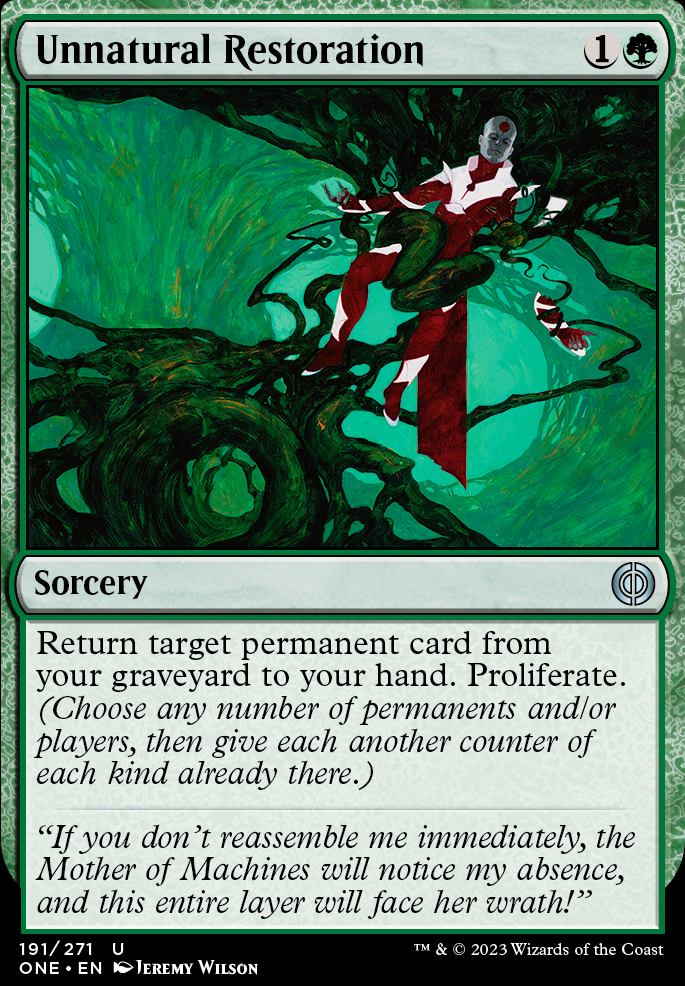 Legality
16 hours ago
Oh man, speaking of Sidisi, Undead Vizier & Razaketh, the Foulblooded - Diabolic Intent is another no-brainer here.
Blood Pet & Basal Thrull are also greats recs, y'all! Those Eldrazi Token generators reminded me to mention Sifter of Skulls as well.
Not sure how I forgot to mention this in my 1st post, but Proliferate bangs here. Consider Plaguemaw Beast, Unnatural Restoration, Yawgmoth, Thran Physician, Karn's Bastion, Contagion Clasp, Contagion Engine & Evolution Sage.
Also, a word of warning: there is no way to keep Meren of Clan Nel Toth ultra-casual. Her nature as a Reanimator steers her to higher power levels than casual pods aim for. You'll see what I mean as you continue to refine your decklist!