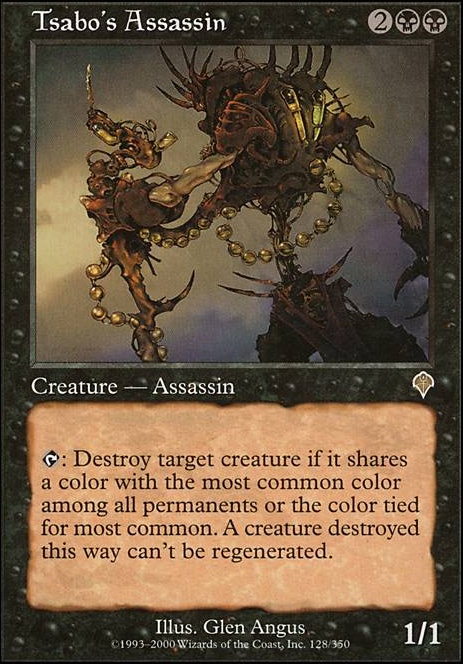 Legality
3 years ago
It's more of a control build, using Dromar as an enabler as well as a staller. Incorporating cards like Darkest Hour to change the colors of all creature to black than using Dromar's ability to bounce all creatures.
There are a couple cards that works with this synergy like:
Not to mention with the color hacking synergy you can run cards like:
It's a fun kind of cool theme, there are a lot of color hating cards in the old days, so changing the color of the board and color haxing things is pretty funny. Although you do need quite a bit of mana to work, so Esper colors do rely quite a bit of rocks.
What do you peeps think?