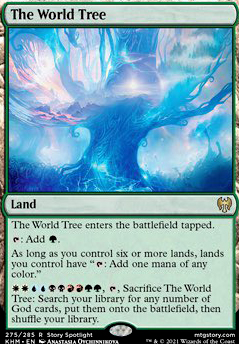 Legality
The World Tree
Land
The World Tree enters the battlefield tapped.
: Add .
As long as you control six or more lands, lands you control have ": Add one mana of any colour."
, , Sacrifice The World Tree: Search your library for any number of God cards, put them onto the battlefield, then shuffle your library.