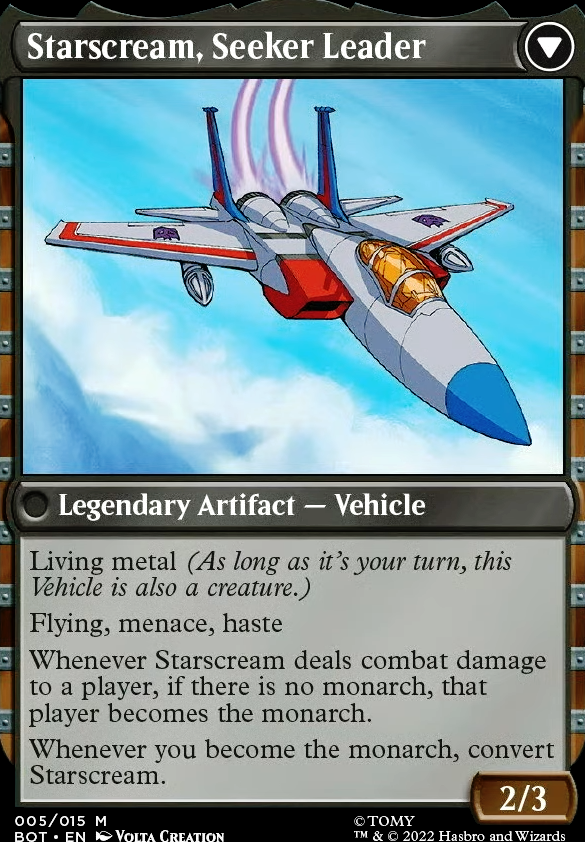 Front:
Starscream, Power Hungry
Flip
Tokens
Legality
Starscream, Seeker Leader
Legendary Artifact — Vehicle
Living metal (As long as it's your turn, this Vehicle is also a creature.)
Flying, menace, haste
Whenever starscream deals combat damage to a player, if there is no monarch, that player becomes the monarch.
Whenever you become the monarch, transform Starscream.