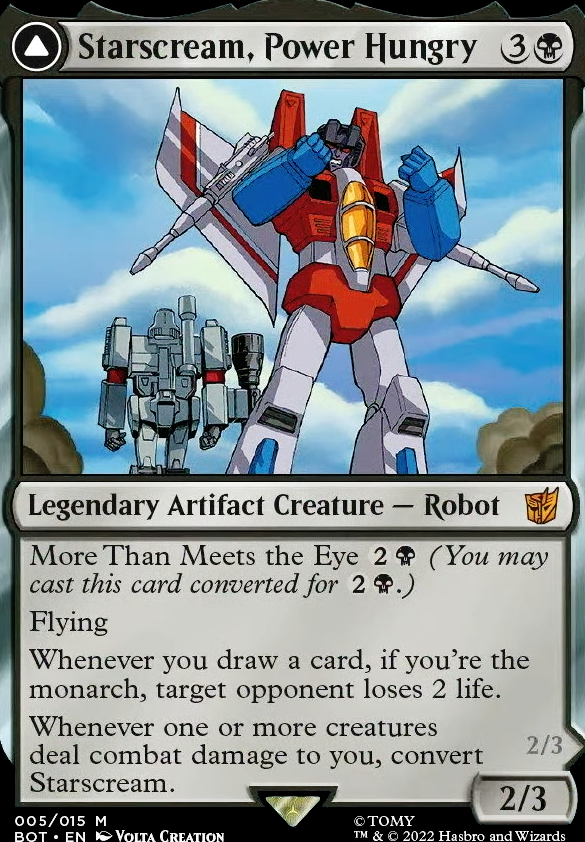 Back:
Starscream, Seeker Leader
Flip
Tokens
Legality
Starscream, Power Hungry
Legendary Artifact Creature — Robot
More Than Meets the Eye (You may cast its card transformed for .)
Flying
Whenever you draw a card, if you're the monarch, target opponent loses 2 life.
Whenever one or more creatures deal combat damage to you, transform Starscream.