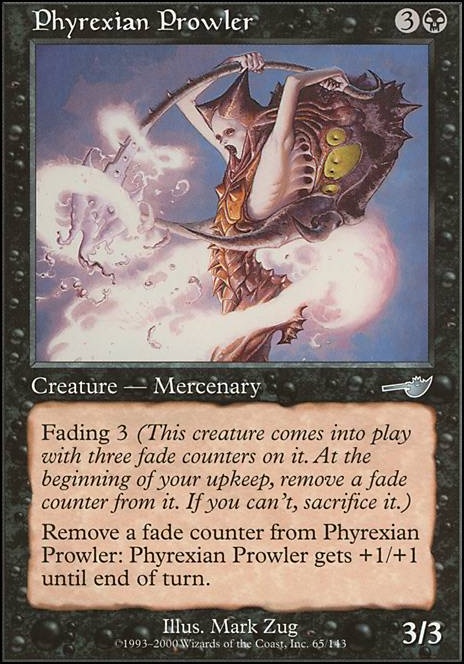 Phyrexian Prowler
Creature — Zombie Mercenary
Fading 3 (This creature enters the battlefield with three fade counters on it. At the beginning of your upkeep, remove a fade counter from it. If you can't, sacrifice it.)
Remove a fade counter from Phyrexian Prowler: Phyrexian Prowler gets +1/+1 until end of turn.
Latest Decks as Commander
Phyrexian Prowler Discussion
4 years ago
He does not get +1/+1 on upkeep. It has an activated ability that lets you remove a counter (as a cost) to give it +1/+1, so you could activate it 3 times the turn it comes out, but if do it will die to it's fading ability on your next upkeep. The ability essentially lets you make it bigger for a turn at the cost of shortening it's longevity.